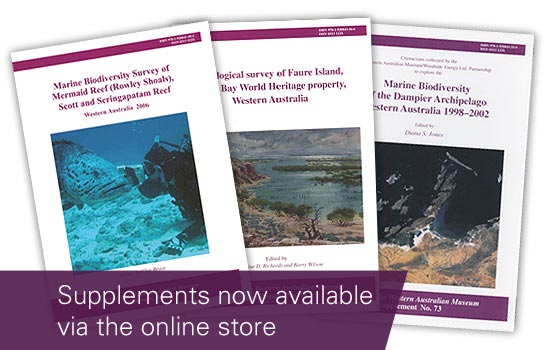 The Western Australian Museum's supplements are now available for sale through the Museum's online store in both electronic and printed form.
If you would like to order electronic versions of any of the supplements not yet available in the online store, please email us at publications.wam@museum.wa.gov.au.
Supplement 78 and Supplement 81, produced as a partnership between the WA Museum and the Department of Environment and Conservation, will still be available as individual papers free of charge.