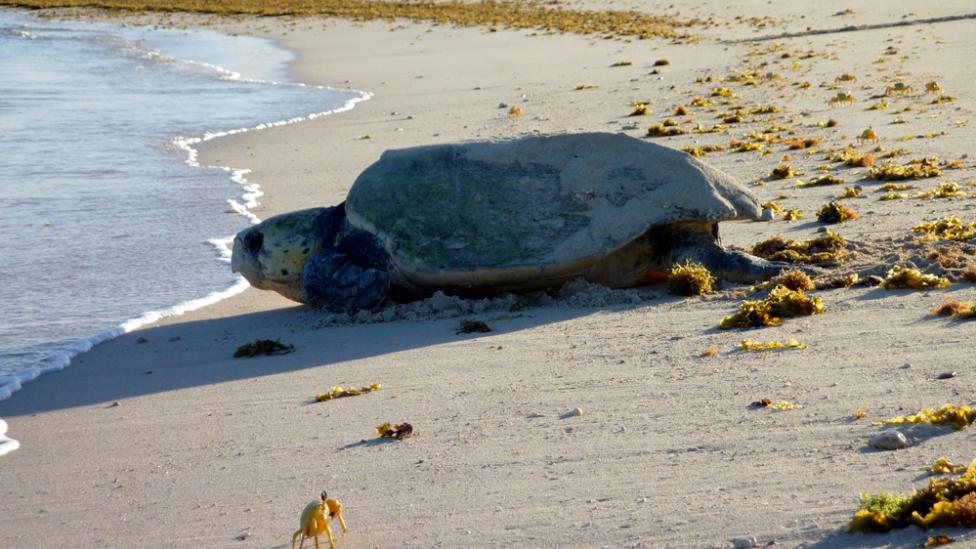 News | Created 11 Mar 2014
The Western Australian Museum – Geraldton is doing its bit to help a unique program to protect residents of a remote stretch of WA coastline in the world famous Ningaloo Marine Park.
The Gnaraloo coastline is building fame in its own right because of its endangered sea turtle populations.
Sea turtles nest and hatch on beaches along the Gnaraloo coastline annually, generally from November to April.