Foundation for the WA Museum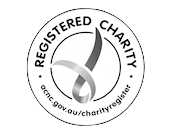 The Western Australian Museum is central to life in Western Australia. It plays a vital role in investigating, documenting and showcasing Western Australia to the world. As the fundraising partner of the Western Australian Museum, the Foundation's vision is for the WA Museum to be a place of discovery, discussion and debate about our collective past, present and future. To realise our vision, we seek strong support from the wider community and business. We welcome you to join us for the journey.
New Museum
The WA Government has generously committed $428.3 million to the New Museum for Western Australia. The Museum has set itself the challenge of giving a voice to 2.2 million Western Australians to share the stories of their lives, origins and land.
The significance of the New Museum development cannot be underestimated. In local terms, it is the most important development in the Museum's history. In global terms, it is one of the largest cultural infrastructure projects in the world today. In planning the New Museum, we have redefined its whole purpose. Our work will be built on three interconnected pillars:
Being Western Australian - celebrating our identity and diversity
Discovering Western Australia - a gateway to our extraordinary State
Exploring the World - defining our State, and our place in the world
This is something that happens less than once a century – so there has never been a more exciting time to be involved!
How to support us
Donate to the Discovery Fund to secure the development of the State's collections, and education and research initiatives for future generations.
Partner with us to bring world-class exhibitions to WA, or sponsor specific research or public programs.
Make a bequest to safeguard Western Australia's natural and cultural heritage.
Become a Foundation supporter and help us achieve an inspirational Museum. Join our mailing list and share our vision.
For more than 120 years, the Western Australian Museum has collected and protected our State's heritage. Working with the people of Western Australia, the Museum directly engages with more than one million people each year, including visitors to our seven Museum sites across WA and online, via our website. Behind the scenes, the Museum is a busy intellectual environment.

Research in the fields of biodiversity, geology and planetary science, maritime archaeology and the humanities is a priority. Now we are planning a bold step: creating the most important museum development in the Southern Hemisphere. We see ourselves as responsible for the future. Future generations deserve no less.
- Emeritus Profess or Alan Robson, Chair, Board of Trustees, Western Australian Museum