Twined Stitch
Article | Updated 3 years ago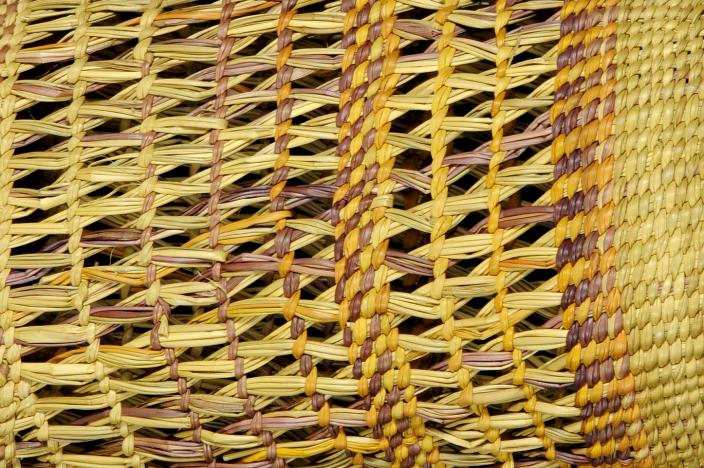 This stitch requires the use of three elements. A somewhat stiff woody material makes up the passive element, which helps create the vertical structure of the basket. To create the twining weave pattern, softer, more flexible strips are used. Using two of these strips, one would weave in and out of the vertical rods, mirroring each other. In the process, the two strips are also twisted around each other along the horizontal plane, making a full rotation per two vertical rods.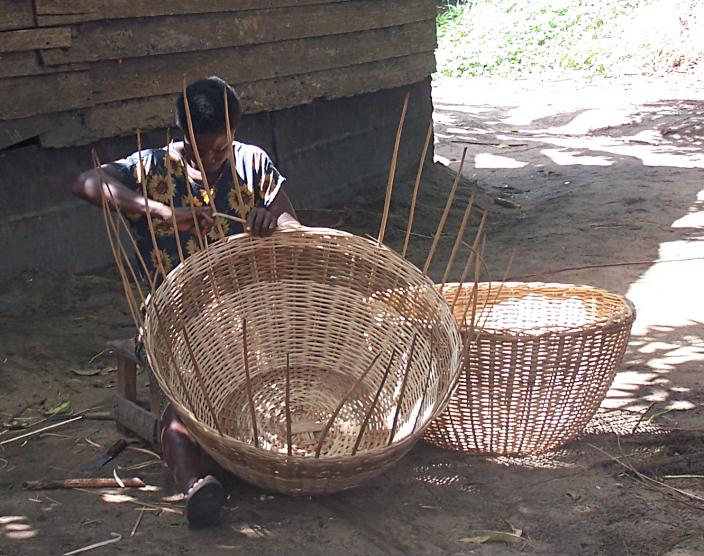 Like the Plaited weave, twined baskets come in variants. For instance:
Double-twined: This stitch is the same structure of the basic twined stitch, except the two horizontal rods skip over two vertical rods rather than one.