Sat 26 Jul 2014 – Sun 18 Jan 2015
9:30am – 5:00pm
New Museum opening in 2020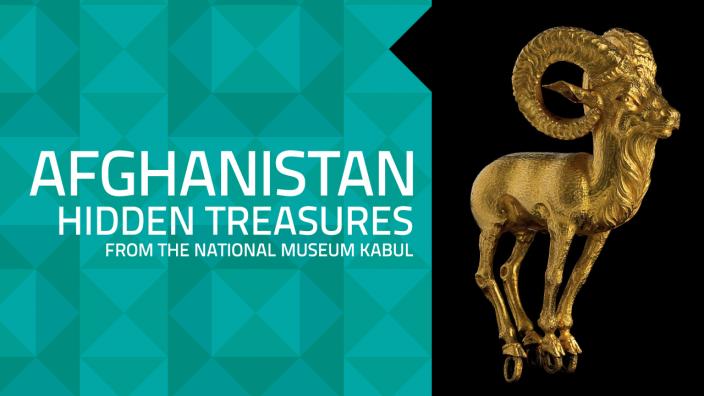 Afghanistan: Hidden Treasures from the National Museum, Kabul
A remarkable exhibition of stunning artefacts revealing Afghanistan's rich culture.
Afghanistan was at the heart of the Silk Road, the trading route travelled by Alexander the Great, Genghis Khan and Marco Polo, linking ancient Iran, Central Asia, India and China, and the more distant cultures of Greece and Rome.
Visiting Australia for the first time, this exhibition, with more than 230 priceless treasures, some thousands of years old, offers a rare opportunity to discover the surprising, untold story of the long and extraordinarily rich culture that is Afghanistan.
For years these artefacts were thought lost or destroyed as war and instability shook the country. In 2003, they were uncovered from vaults in the central bank of the presidential palace, where they had been placed in secrecy by a few courageous staff from the National Museum, Kabul.
Discover stories of bravery that protected these precious artefacts of gold, bronze and stone sculptures, ivories, painted glassware and other ancient works of art.
Tickets
$20.00 – Adults
$12.50 – Kids (Aged 5-15)
$15.00 – Concession (Concession card holder)
$50.00 – Family (Includes 2 adults 2 children, or 1 adult 3 children)
Free entry for kids under 5
Tickets can be purchased in person from the ticket booth at the Western Australian Museum - Perth, or can be purchased online using the calendar below. Tickets will allow entry into the exhibition any time between 9.30am - 5.00pm.
To take advantage of our free tickets for seniors and students, please bring your concession card to the ticket booth at the Western Australian Museum to redeem your free entry pass.
For enquiries please contact 1300 134 081 or email tickets@museum.wa.gov.au.
Booking Calendar
Select your session on the calendar
* use the previous and next buttons to navigate between months.
---
Related Events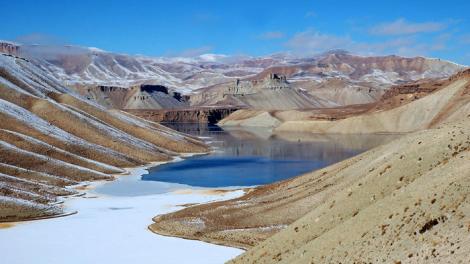 Afghanistan: Photography by...
Sat 26 Jul 2014 – Sun 18 Jan
9:30am – 5:00pm
Western Australian Museum — Perth
Perth Cultural Centre,
James Street,
Perth,
Western Australia,
6000,
Australia
Afghan Community Cultural Treasures...
Sat 20 Sep 2014
11:00am – 4:00pm
Western Australian Museum — Perth
Perth Cultural Centre,
James Street,
Perth,
Western Australia,
6000,
Australia
---
Exhibition book
This book has accompanied a major exhibition touring the world, including Australia and this handsome volume focuses on the cultural significance of the objects as well as telling the fascinating story of their discovery, excavation, and heroic rescue in modern-day Afghnistan.
Exhibition information
Enquiries
All enquiries can be directed to the Customer Relations Team on 1300 134 081 or tickets@museum.wa.gov.au
Exhibition Dates
Open every day from Saturday 26 July - Sunday 18 January 2014 (inclusive) from 9:30am to 5:00pm. Closed Christmas Day, Boxing Day and New Year's Day.
Photography
Photography is prohibited in the exhibition gallery.
Prams
Prams are permitted in the exhibition gallery. Limited pram storage is also available in the main foyer. Please see staff on arrival. Prams remain the responsibility of the visitor at all times.
Access
Wheelchair access, parking, lifts, toilets, courtesy wheelchairs and a walking frame are available. Please see staff for assistance with our access lifts.
Companion Cards
All WA Museum sites offer free entry to anyone attending with a person with a disability who holds a WA Companion Card.
Food & Drink
Food and drink are prohibited in the exhibition gallery and other areas of the museum. The Muse Café serves meals in the courtyard and visitors may consume their own food and drink in outside areas.
School excursions
Teachers can arrange excursions by contacting the Customer Relations Team at 1300 134 081 or education@museum.wa.gov.au
Volunteers
The WA Museum is recruiting volunteers to assist with the exhibition. To register your interest in becoming a volunteer please contact Volunteer Coordinator Les Barradeen on (08) 9427 2706 or les.barradeen@museum.wa.gov.au
---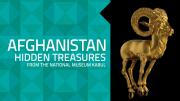 Ram - ORNAMENT IN THE FORM OF A RAM, TILLYA TEPE, GOLD, 1ST CENTURY B.C. – 1ST CENTURY A.D.
Getting Here
Address
Perth Cultural Centre,
James Street,
Perth,
Western Australia,
6000,
Australia
Phone
1300 134 081