Corellas
There are three species and five subspecies of corella found in Western Australia. They are all medium-sized white cockatoos, often dirt stained on the underparts, have short crests, patches of blue-grey skin around the eye, brown eyes and pale yellow under the wings and tail.
The Little Corella Cacatua sanguinea is the common white cockatoo in the north- and mid-west of the State. It is the smallest of our corellas, has the shortest bill of all the corellas and has a narrow band of dull orange-pink below the bill and eye.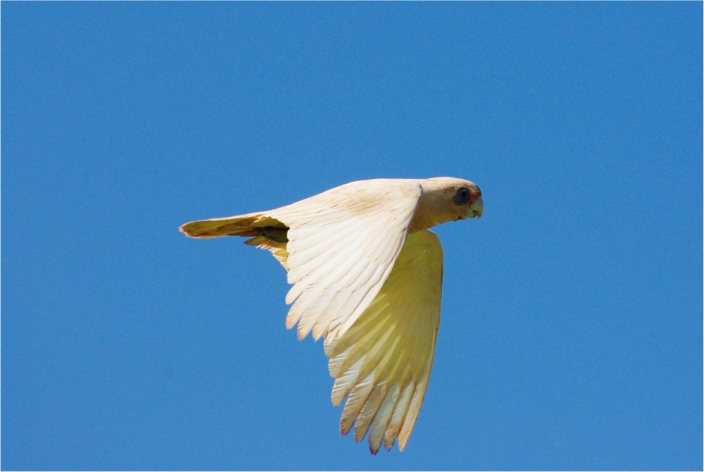 The Western Long-billed Corella Cacatua pastinator has a much longer bill than the Little Corella and has more extensive orange-red colour visible on the face and throat. Unfortunately this bird is no longer found around Perth where it once occurred fairly abundantly. There are two subspecies – Muir's Corella and Butler's Corella. Refer to the 'Western Long-billed Corella.pdf ' information sheet for more details.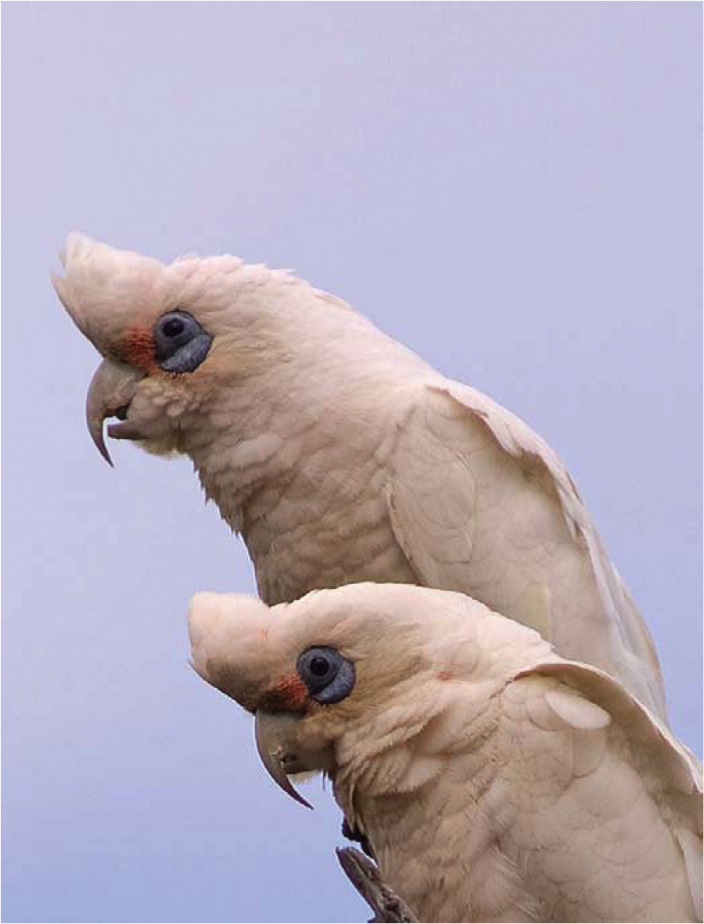 The Eastern Long-billed Corella Cacatua tenuirostris is now well established around Perth and on the southerly Swan Coastal Plain to Busselton. It is characterised by having a very long upper bill and its whole face is bright orange-red and it has a bright red neck giving it a cut throat appearance. This introduced species (derived from aviary escapees around Perth) is a major threat to our endemic corellas and black cockatoos. The Eastern Long-billed Corella poses an environmental threat to our endemic black cockatoos by out-competing for nest sites, their ability to remove eggs from the nest hollow and to kill and maim advanced nestlings. There is now urgent management needed in the Perth region and on the Swan Coastal Plain to control this introduced pest species.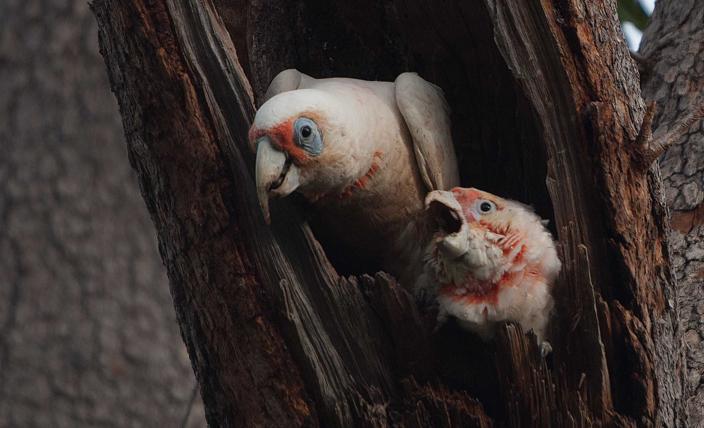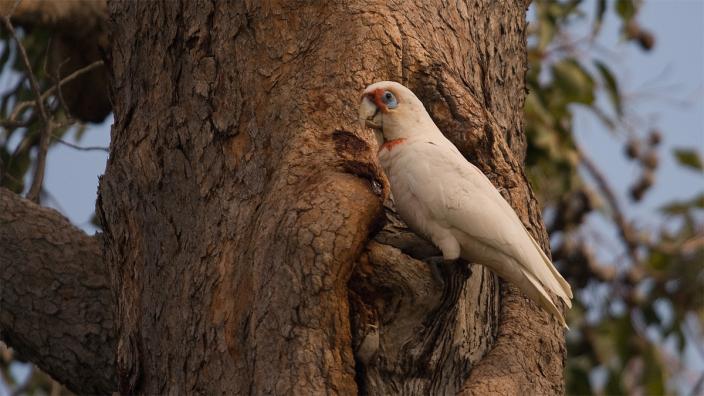 More information on "Corellas and other flocking cockatoos" is available at the Department of Parks and Wildlife webpage.