Special Air Service Regiment: Who Dares Wins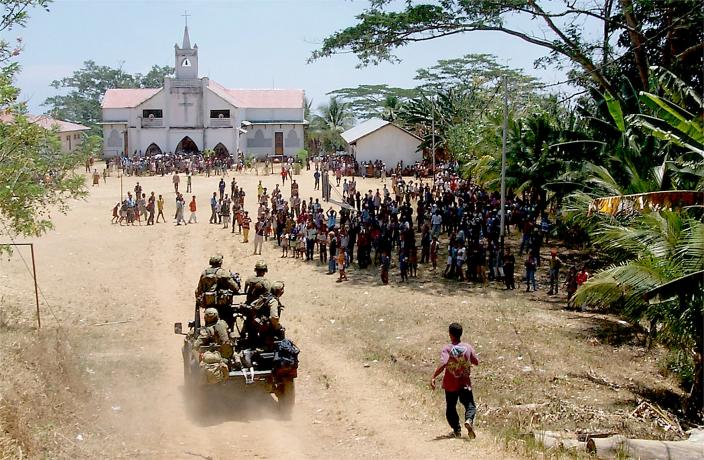 The Special Air Service Regiment's heritage is the concept of Special Operations as conducted by units like the 2/2nd. These operations, perfected by the 2/2nd in East Timor in 1942, were conducted by small groups deep behind enemy lines for protracted periods with limited resupply.
Established in 1957 as the 1st Special Air Service Company and based in Perth, the unit was expanded and renamed the Special Air Service Regiment (SASR) in 1964.
The Regiment was committed to Borneo and South Vietnam where it employed the small patrol model to great effect gathering intelligence in reconnaissance missions and ambushing targets of opportunity.
In 1999 the SASR played a pivotal role in East Timor operating static observation posts, ambushing, conducting reconnaissance, providing close personal protection to East Timor's leaders and training FALINTIL.
SASR shares a close bond with the 2/2nd Commando Association and honours their courage, boldness and perseverance through support to commemorative occasions.