News | Created 19 Feb 2015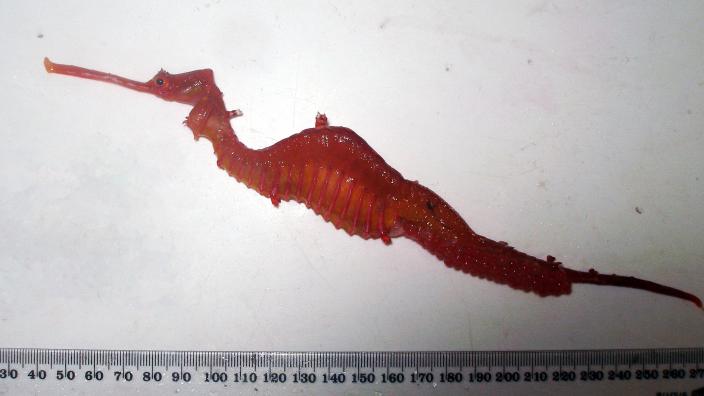 A new species of seadragon has been discovered off the coast of Western Australia by researchers at the Western Australian Museum.
The bright red Ruby Seadragon (Phyllopteryx dewysea) is only the third species of seadragon ever recorded in the world.
Culture and the Arts Minister John Day said the discovery was nearly 100 years in the making after the first recorded seadragon specimen was washed up on Cottesloe Beach in 1919. You can read the Minister's full statement here.
Read the full scientific article here.