A Child's Life
Article | Updated 9 months ago
A tough open-air childhood

Eileen Joyce (1908-1991) world famous Australian pianist reflecting on her goldfields childhood
As the many hundreds of tents on the goldfields were slowly replaced with huts, those seeking their fortunes began to bring their wives and families.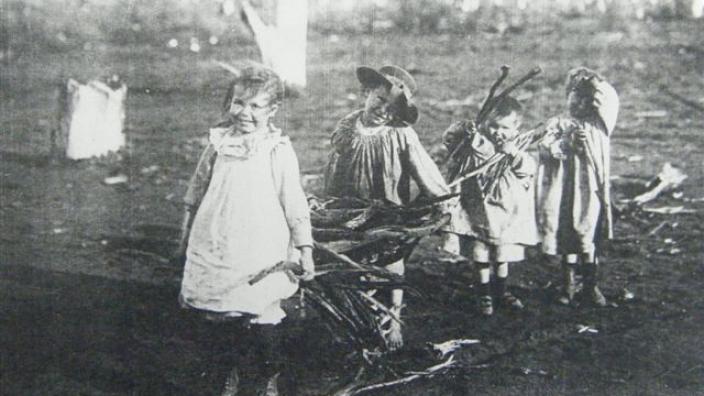 Small denominational schools were set up early but it was 't'othersider' complaints about the lack of schools that, in 1896, led to the first government institution.
Bringing up a child on the goldfields was often difficult and dangerous. Fires were commonplace and, in 1904, three girls (3 years, 2 years and 8 months) died tragically in one Boulder fire. Accidents, some fatal, took place in the many shafts around towns and children died from diseases such as diphtheria.
However, those who have grown up in Kalgoorlie generally look back on their childhood with gratitude. Australian pianist Eileen Joyce was ever grateful for her childhood 'spent running wild in Kalgoorlie and learning to play the 'crack-pot piano' by ear in her uncle's saloon. She considered it contributed to her success.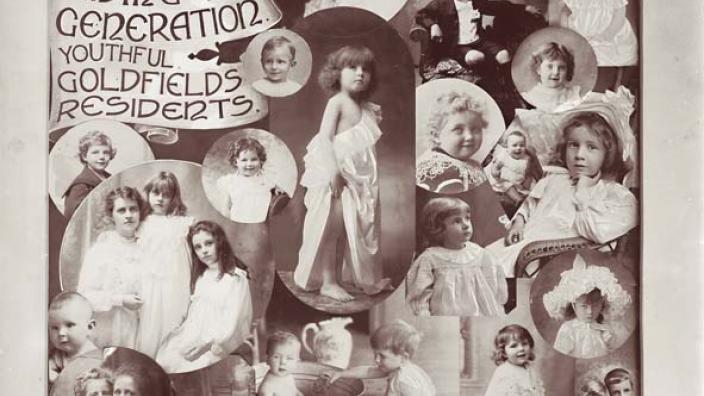 The image above was taken when infant mortality in Perth was a sobering seventeen percent. The goldfields' figure is unknown but is likely to have been higher than this.