The Broadhurst Family
Charles and his exploits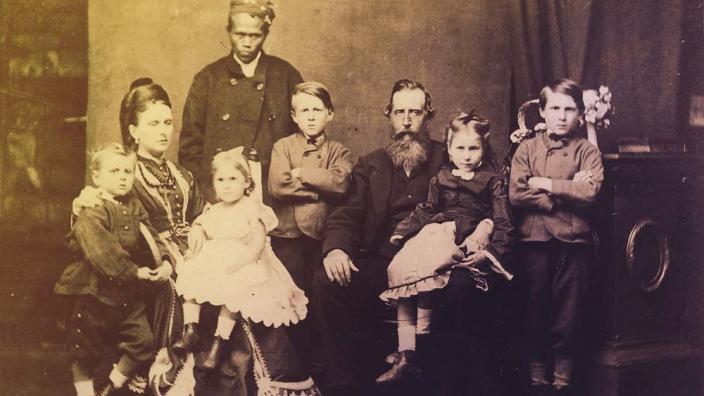 Boom and bust
The Broadhurst family were an extraordinary group.
The patriarch, Charles Broadhurst, arrived in Victoria from England in 1843. He joined his brother in partnership on a sheep station until 1860. After marrying Irish-born Eliza Howes, Charles left the sheep station, purchased land, and begun exporting horses to India.
Though capable and hardworking, Broadhurst was also a man who fell victim to grand schemes. It was this trait that saw Broadhurst, his two young sons, and heavily pregnant Eliza, travel from Victoria to Western Australia (WA) for the Denison Plains Pastoral Company, as part of a plan to establish Victorian settlers near present-day Halls Creek.
Broadhurst was appointed manager of the scheme, but this position meant that when the company collapsed, Broadhurst was blamed, and he became notorious in the colony because of it.
Pastoralism to Pearling
Despite his failure with the Denison Plains Pastoral Company, Broadhurst went on to become a prominent pastoralist in the area of Miaree Pool, today the Karratha Pastoral Station. He was also appointed a Justice of the Peace in what later became the town of Roebourne, and for a while acted as Resident Magistrate there.
While the rest of the Broadhurst family went south in 1867, Charles remained and went pearling, utilising the services of local Aboriginal people. The pearling industry at this time was known for brutality, disease, and maltreatment.
Traditionally Aboriginal people did not dive, but rather harvested pearl shell at low water spring tides. The first evidence of Aboriginal people naked diving (no aids) was in August 1868, and the traditional owners of the land soon became noted as excellent divers.
For unknown reasons, Broadhurst's Aboriginal divers did not do well, although they travelled far and wide in search of shell.
Charles Broadhurst is also known for pioneering the 'diving apparatus', or 'hard hat' 20 years ahead of its time, although this turned out to be another failure for the entrepreneur. He also unsuccessfully tried to use Aboriginal convicts from Rottnest Island as divers, but many absconded en route to the North West, and the others produced disappointing results.
In 1871 Broadhurst went to England with plans to introduce more 'labour and capital' to the pearling industry, and to attend the marriage of his sister to the then famous Sir Joseph Whitworth (engineer, entrepreneur, inventor and philanthropist). From there, Charles went on to another sister's funeral in Glasgow. Here, he purchased the SS Xantho, [see more under SS Xantho] the first steamship used in the WA pearling industry.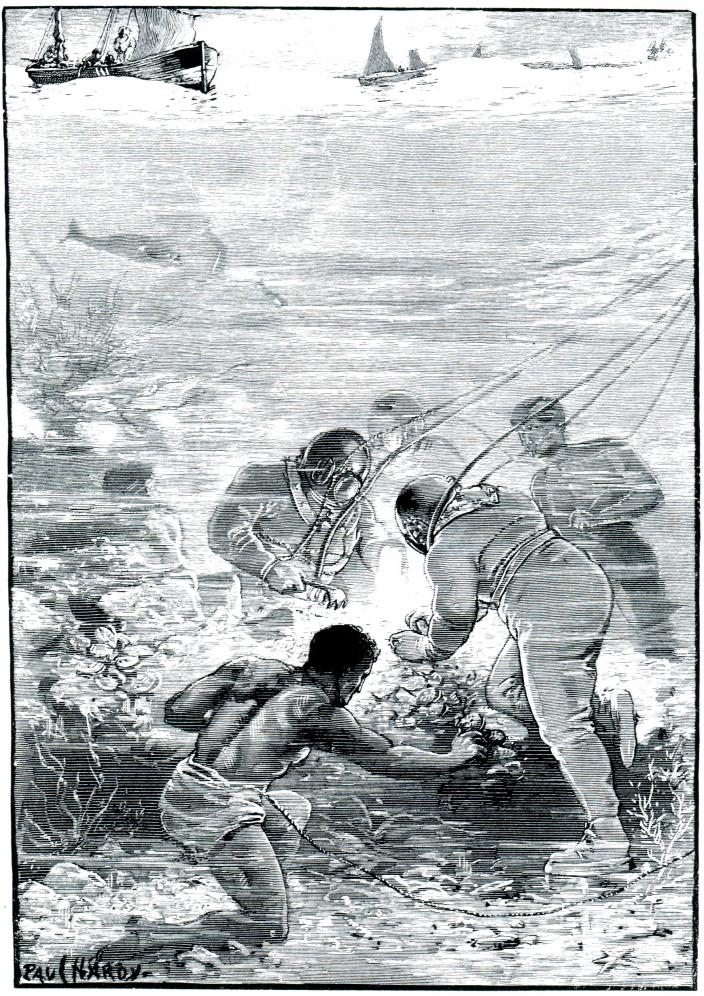 'Malay's' in the pearling industry
As disease and maltreatment of the coastal Aboriginal workers in the pearling and pastoral industries began to take their toll in the late 1860s, a number of European settlers began to look elsewhere for labour. They eventually found a source amongst the peoples living on the islands to Australia's north, who were willing to be indentured for a time, providing they were paid and repatriated.
Though coming from many places, including Singapore, the Philippines, Timor, and present day Malaysia and Indonesia, these folk were generally, though incorrectly, referred to as 'Malays'.
Charles Broadhurst brought over 140 'Malays' for use in the North West pearling industry on board the SS Xantho. Though housing them in what were recognised as superior quarters at Banningarra, his 'Malays' were poor divers.
When he lost the Xantho [see more under SS Xantho: Xantho sinks], Broadhurst moved them all down to Shark Bay, where pearls and shell could be harvested by dredging. There, they were again well housed, and proved a great success under one of his managers.
When Broadhurst moved down to Perth to take up his seat as an MLC, he appears not to have made proper arrangements for his workers, and their next manager did not pay or repatriate them. Many were left destitute, causing a great scandal.
Some entered the employ of other pearlers, others went into the pastoral industry, and many remained in what is now the town of Denham.
Eliza Broadhurst
A most extraordinary woman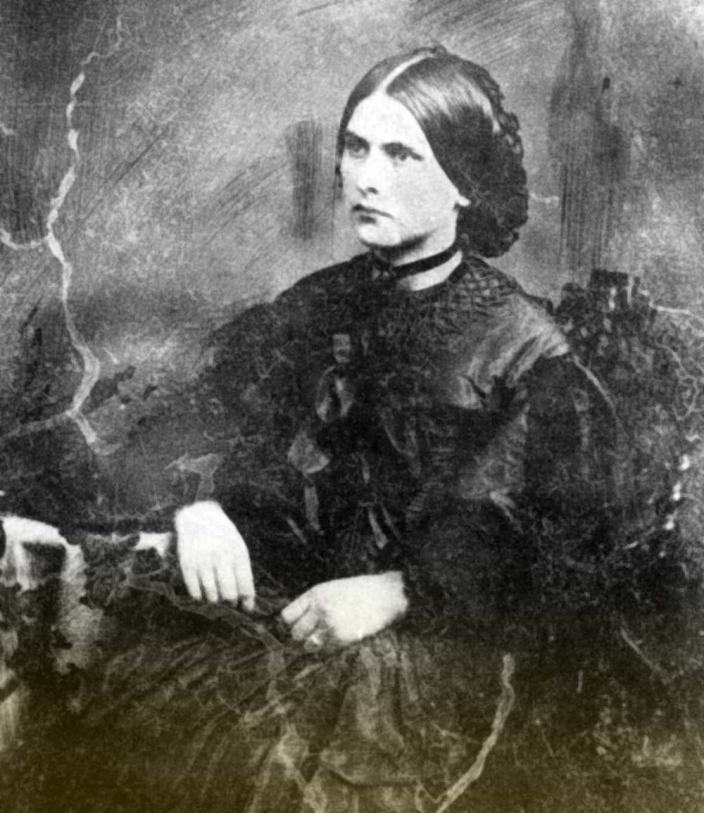 Eliza Broadhurst (nee Howes) was a teacher and musician in Victoria. Her mother died in childbirth and her father, a headmaster, later remarried. One of many children, Eliza looked after a large brood of siblings as a young woman. She then married into the very successful Broadhurst family.
Strong-willed and determined to make the best of her decision to follow Charles to WA, Eliza refused to go without her piano. After establishing themselves at Miaree Pool, the family moved into a growing European settlement called Mt Welcome Station, and built a home there.
The Europeans in the district flocked to the Broadhurst hut as Eliza was well-known for her social graces, singing voice and finesse on the piano.
The family survived cyclones and other pestilences, hosting social events, card games, and chess tournaments to pass the time. Eliza gave birth to Sarah, the first European girl born in the north of WA, and then to a boy named Percy.
The growing settlement at Mt Welcome Station soon became the town of Roebourne.
After enduring a series of droughts and great hardship, and after the Emma tragedy in which over one third of the entire European population of the North West was lost, Eliza and the children left in 1867.
While Charles was away and continually failing in all his entrepreneurial activities, Eliza kept the family finances together by opening a day and boarding school in Perth. She taught music, maths, English and languages to children and adults. Eliza then gave birth to Katherine.
Eliza is noted in contemporary diaries as being very hard working. As well as her school, she was a leading figure in drama and music circles, and her home was a haven for the young society women of Perth. Eliza was also interested in the feminist literature from Europe and questioned contemporary social attitudes and customs.