Thu 4 Sep 2014
5:30pm – 6:30pm
Carnarvon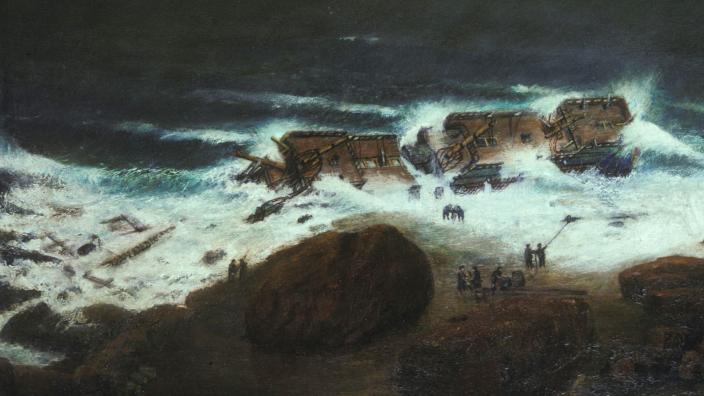 Presented by Adjunct professor Dr Michael (Mack) McCarthy, Curator, Maritime Archaeology, Western Australian Museum
Part of the WA Museum's 2014 In the Wild West Lecture Series.
Some of Western Australia's most historically significant maritime sites have had many new and exciting developments happening in the field and behind the scenes. Dutch shipwrecks Batavia, Zeewick, Zuytdorp and Gilt Dragon all have new research unfolding, as does the elusive Aagtkerke.
As the WA Museum gears up for the 2016 celebrations of Dirk Hartog's landing, take an illustrated tour of the latest research activity in the Maritime Archaeology Department with Dr Mack McCarthy.
COST: Entry by donation (Maritime and Geraldton); Free entry (Carnarvon)
BOOKINGS: Essential on 1300 134 081 or using the link below.
---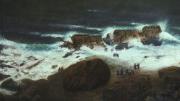 An impression of the Zuytdorp ashore
Artwork by Stanley Hewitt