Contact and Finding Us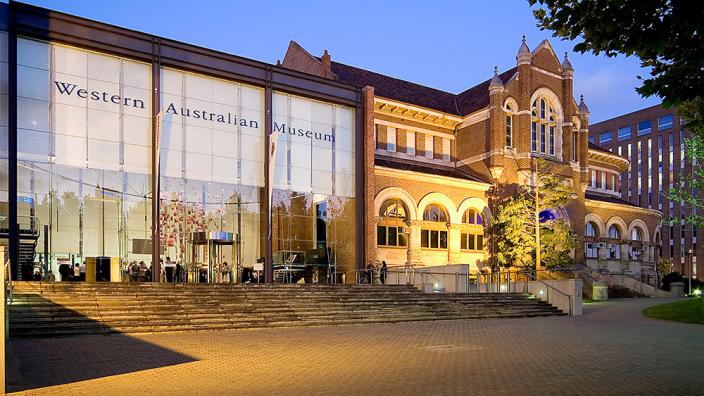 Western Australian Museum – Perth
8 December 2012 - 2 April 2013
If you have any general queries about this exhibition, bookmark this site to find out the latest news, or follow us on Facebook or Twitter.
Booking queries - for phone enquiries, please call 1300 134 081
Getting to the Museum
The Western Australian Museum – Perth is located in the Perth Cultural Centre in James Street. Ticketed street parking is available on Francis Street and in the City of Perth car parks underneath the State Library of WA and the Art Gallery of WA. The Museum is a short walk from the Perth Train Station and Wellington Street Bus Station.
Media and Sponsorship Enquiries
If you have a specific media query, please contact Flora Perrella on (08) 6552 7617.
If you would like to talk to the Western Australian Museum about sponsorship opportunities, please contact the Karen Bassett from the WA Museum Foundation on (08) 9212 3766.

Exhibition organised by the Victoria and Albert Museum, London.
Illustration:
DITA VON TEESE WEARING
Vivienne Westwood
Violet wedding dress 2005
Vivienne Westwood Couture, London
Shot synthetic taffeta
Tricorn hat: Stephen Jones, London
Velvet, shot synthetic taffeta, glass beads, and dyed mink pompoms
Illustration by Jeff Waterman