Debt of Honour
Temporary Exhibition | Updated 4 years ago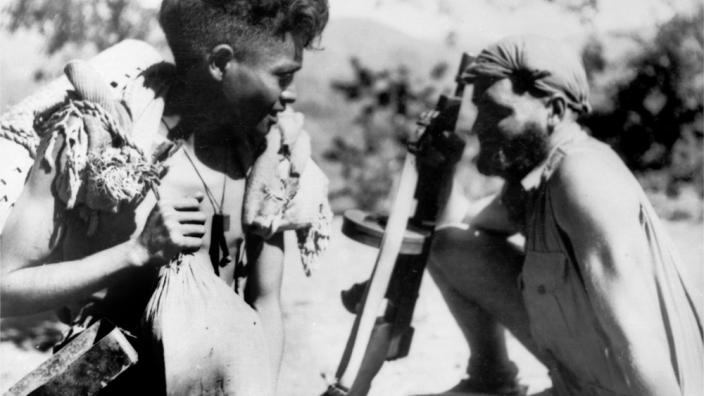 In 1942 a small force of around 300 Australian commandos fought against all odds to wage a successful guerilla campaign in East Timor, holding down over 10,000 Japanese troops at a critical moment when the Japanese were only a few miles from Port Moresby.

This exhibition investigates the heroic exploits of the commandos, the reasons for their initial successes and why the Timorese supported the Australians. It also explores the enduring relationship between the men of the 2/2nd and the people of East Timor, and the contorted relationship between the Australian Government and East Timor/Timor Leste from the 1975 invasion to the 1999 Intervention and beyond.

This exhibition highlights the war efforts of Australia's first guerilla commandos and their life-long endeavour to repay a 'debt of honour' to the people of Timor-Leste.
Find out more about this exhibition by watching the below videos of the curators and family talk about its significance.
Secondary schools teacher resource