Thu 18 Sep 2014
6:30pm – 7:30pm
Kununurra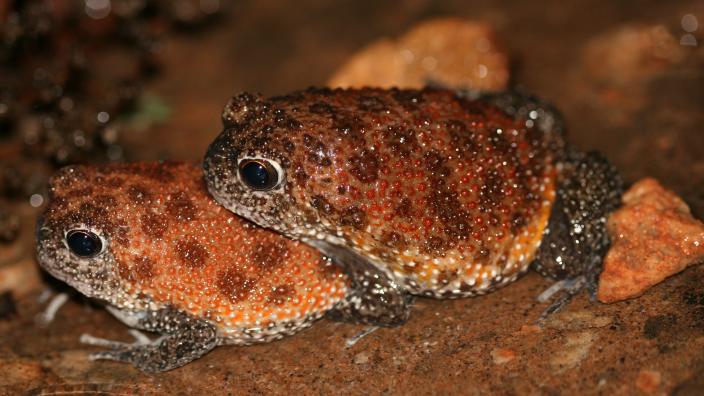 Presented by Dr Paul Doughty, Curator of Herpetology, Western Australian Museum.
Part of the WA Museum's 2014 In the Wild West Lecture Series
The Kimberley region of Western Australia receives summer rains during its 'wet season'. Given the many environments of the region, from savannah plains to rugged sandstone outcrops, this has resulted in a great diversity of frog species, resulting in the most frog-rich area of the state. The main types of frogs in the area are the conspicuous tree frogs, several species of rockhole frogs, burrowing frogs, sedge frogs and an especially rich group of ground-dwelling species.
Join Dr Paul Doughty as he presents a 'who's who' of these species, and highlights recent discoveries with more species to be described.
COST: Entry by donation (Maritime); Free entry (Broome and Kununurra)
BOOKINGS: Essential on 1300 134 081 or using the link below.
---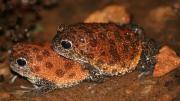 Kimberley Spadefoot pair
Claire Stevenson, WA Museum