R.V. Southern Surveyor "Voyage of Discovery" Project
Research Projects | Updated 4 years ago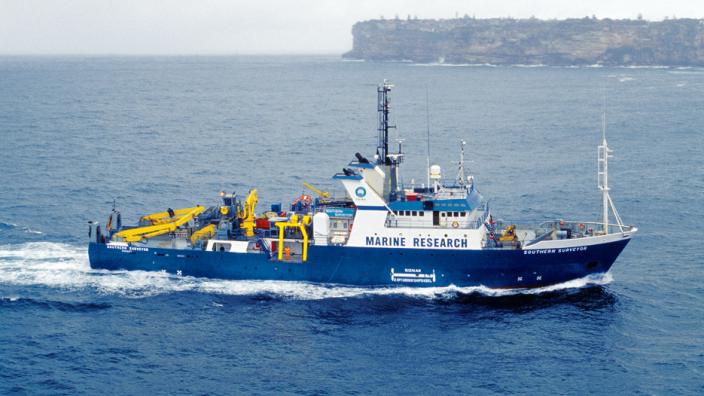 The Aquatic Zoology department is currently participating in a research project funded by CSIRO Tasmania with the collaboration of various scientific institutions including the Western Australian Museum.
One of the purposes of this project was to document the benthic (the ecological region at the lowest level of a body of water) faunal biodiversity in Commonwealth waters. The Western Australian Museum participated in surveying waters off the Western Australian coastline. Two voyages were undertaken:
Albany to Dampier (Cruise SS1005) and
Dampier to Broome (Cruise SS0507)
Both of these areas had previously been poorly researched and sampled.