Fri 16 Oct 2015
6:00pm – 7:00pm
WA Maritime Museum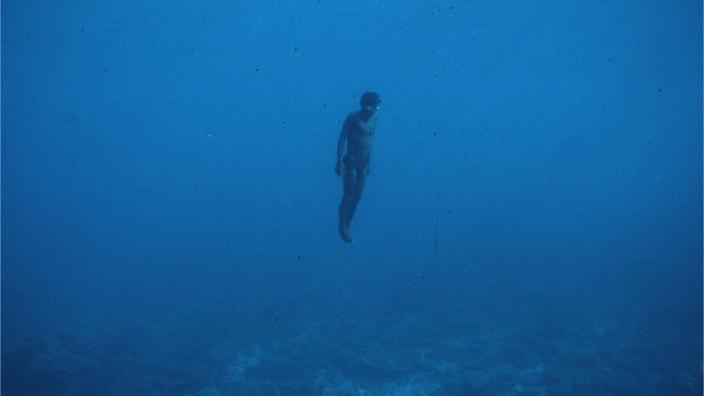 Dr Michael McCarthy, Curator, Maritime Archaeology, WA Museum
Aboriginal people from the north west of WA have valued, collected and traded pearl shell for many thousands of years, and were the mainstay divers of the European pearling industry from 1865 until the arrival of 'Malays' around 1872. Both groups were 'naked divers' (using no aids or protective clothing) and for a while dived alongside the 'hard hat' divers of the Broome era. 
It is incorrectly assumed that pearl diving on Australia's north coast began with the hard hat divers of Broome, Darwin and the Torres Strait. The industry actually began thousands of years ago with the coast Aborigines who waded for shell at low water and traded shell far inland. When they started to dive in mid- 1868 the Aborigines – especially the women – became noted for their ability underwater. As the industry grew and their numbers were depleted, 'Malays' (as folk from the islands north of Australia were generally, though incorrectly, known) were imported as indentured labour with, in one instance, 120 boys aged 12-14 brought here in the SS Xantho. Soon 'naked diving' occurred alongside 'apparatus divers' (who were using hard hat technology). Despite this, by the late 1880s the hard hat had come to characterise diving in Broome, Darwin and the Torres strait.
Join Dr Michael (Mack) McCarthy as he reveals the remarkable tradition of indigenous diving in Broome as part of the complex story of pearling in WA.
Cost: Free event
Bookings: Essential call 1300 134 081
Where: NWS Theatre
---
Naked diving off the NW coast in 1989
Jon Carpenter, WA Museum
Getting Here
Address
Victoria Quay,
Fremantle,
Western Australia,
6160,
Australia
Phone
1300 134 081
By Car
Paid parking is available in the City of Fremantle car park just outside the WA Shipwrecks Museum. Additional paid parking is available in the Wilsons car park at the WA Maritime Museum, Victoria Quay which is a short walk from the WA Shipwrecks Museum.
By Ferry
Captain Cook Cruises offer a range of ferry services from Perth which stop nearby at B-Shed ferry terminal.
Accessibility
Comprehensive accessibility information about the WA Maritime Museum can be found on the Access WA website.