Fri 14 Mar 2014 – Sun 29 Jun 2014
9:30am – 5:00pm
WA Maritime Museum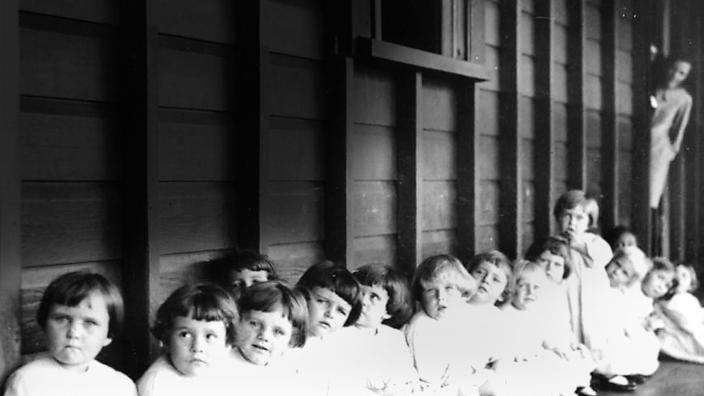 Inside: Life in Children's Homes and Institutions is an exhibition based on the experiences of people who grew up in Children's Homes, orphanages and other 'care' institutions in Australia in the 20th century.
It is only recently that the history of these children and the experiences they endured are being more broadly written and discussed. The treatment they received has often affected their whole lives and the legacies of their experiences continue to impact on following generations.
The Inside exhibition was launched in 2011 on the second anniversary of the Australian Government's National Apology to Forgotten Australians and Former Child Migrants.
These members of the Forgotten Australians, Stolen Generations and Former Child Migrants shared their stories through submissions to Senate inquiries, personal biographies and collected histories, film, radio and press, and via private conversations, emails and posts on the National Museum of Australia's Inside: Life in Children's Homes blog.
Please note that this exhibition contains confronting and disturbing content, and names and images of deceased people. It may not be suitable for children under 15 years.
Inside: Life in Children's Homes and Institutions is a travelling exhibition developed and presented by the National Museum of Australia and supported by the Australian Government Department of Social Services.
Tea and Talk
Available 9.30am – 4.30pm, every Thursday during May
Presented in association with Find & Connect WA
Would you like to reflect on your experience of the Inside exhibition with a cup of tea, coffee and a chat on a Thursday? Find and Connect will have one of their experienced and fully accredited counselors available at the Maritime Museum for some talk time every Thursday during May. You will be able to call them directly on the dedicated phone number available to arrange some 'tea and talk' time at the Museum.


The Western Australian Museum is pleased to be working with the following WA community partners in addressing the broader WA community:
Tuart Place - a resource service for people who were in out-of-home care during childhood www.tuartplace.org
Find and Connect - a free support service for Forgotten Australians and Former Child Migrants. Offering records recovery, trauma counselling and social support. www.findandconnect.gov.au/contact/western-australia
These services both offer resources and support for the WA community of Forgotten Australians.
---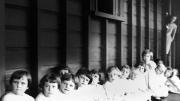 Small children waiting to be immunised at Nudgee Orphanage, Brisbane, about 1928
John Oxley Library, State Library of Queensland
Getting Here
Address
Victoria Quay,
Fremantle,
Western Australia,
6160,
Australia
Phone
1300 134 081
By Car
Paid parking is available in the City of Fremantle car park just outside the WA Shipwrecks Museum. Additional paid parking is available in the Wilsons car park at the WA Maritime Museum, Victoria Quay which is a short walk from the WA Shipwrecks Museum.
By Ferry
Captain Cook Cruises offer a range of ferry services from Perth which stop nearby at B-Shed ferry terminal.
Accessibility
Comprehensive accessibility information about the WA Maritime Museum can be found on the Access WA website.