Sat 14 Mar 2015 – Sun 14 Jun 2015
10:00am – 4:30pm
Museum of the Goldfields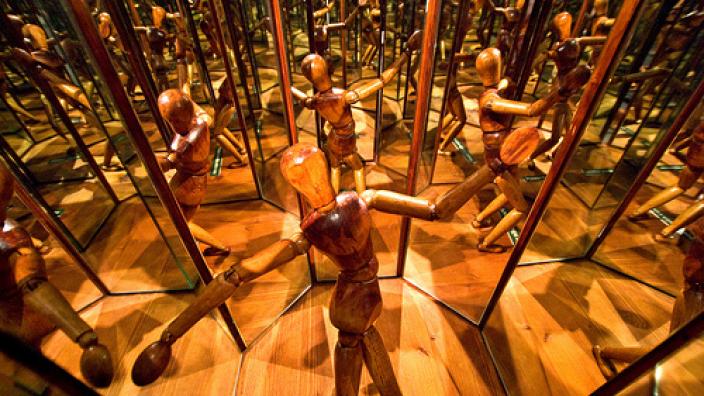 Over 500 years ago, Leonardo da Vinci conceived possibilities far beyond the understanding of others. His ideas about nature, anatomy, mechanics and flight, recorded in his manuscripts, reveal a man of extraordinary vision.
Born in 1452, Da Vinci was the illegitimate son of a Florentine notary and a peasant girl. He showed extraordinary aptitude in mathematics, music and art and was sent to study in Florence under the great Andrea del Verrocchio at an early age.
Da Vinci lived during the Italian High Renaissance, a period of great cultural change and achievement. His innovations in the field of painting influenced the course of Italian art for more than a century after his death, and his scientific studies in anatomy, optics, biology, mathematics and physics, anticipated many of the developments in modern science.
Da Vinci Machines brings the innovations of Leonardo Da Vinci to life, featuring over 75 exhibits reconstructed from illustrations and writings by the mastermind.
Encounter and test his amazing machines, see his magnificent artworks, and reflect on the genius that was Leonardo da Vinci.
Tickets
$15.00 – Adults
$10.00 – Kids (Aged 3-15)
$10.00 – Concession (Concession card holder)
$40.00 – Family (Includes 2 adults 2 children, or 1 adult 3 children)
Free entry for kids under 3
Tickets can be purchased in person from reception at the Western Australian Museum - Kalgoorlie-Boulder, or can be purchased online using the calendar below. Tickets will allow entry into the exhibition any time between 10.00am - 4.30pm.
For enquiries please contact 1300 134 081 or email tickets@museum.wa.gov.au.
Booking Calendar
Select your session on the calendar
* use the previous and next buttons to navigate between months.
---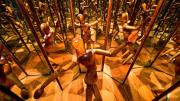 A model of a mirror chamber, as conceived by Leonardo Da Vinci
Getting Here
Address
17 Hannan Street,
Kalgoorlie,
Western Australia,
6430,
Australia
Phone
(08) 9021 8533
By Car
Parking is available onsite.