Frog Watch Schools Kit
The kit includes four big books and a poster of South-West frog species. Follow the links above to discover additional resources.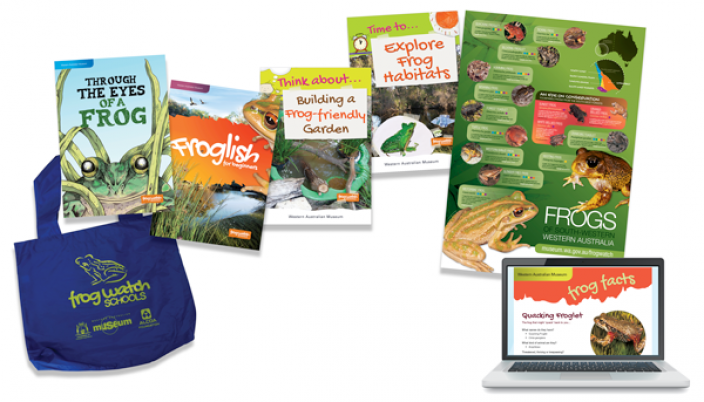 Thanks to a generous grant from the Alcoa Foundation, the Frog Watch Schools kit was delivered free to over 800 schools in the South-West in Term 2, 2013.
These books and associated resources:
support and encourage inquiry-based student learning about frogs and wetlands ecology.
have been developed for shared-reading experiences,
should be revisited multiple times within your topic, in order to introduce new concepts or to consolidate student knowledge.
are suitable for students in P-6
have strong links to the science curriculum (Australian Curriculum – Biological Sciences; Curriculum Framework – Life and Living).
We hope that the Frog Watch Schools kit helps students to connect their minds and hearts to their local environment, and encourages hands-on conservation action.