Fri 17 Oct 2014
7:00pm – 8:00pm
Broome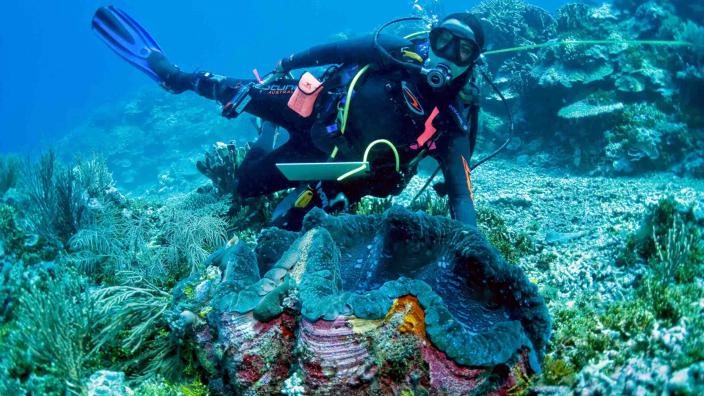 Clay Bryce, Senior Project Officer, Aquatic Zoology
Lottery House, Broome - 7.00pm, Friday 17 October 2014
Maritime Museum, Fremantle - 6:00pm, Wednesday 26 November 2014
The Kimberley is one of the world's last frontiers and its marine life has been little explored until recent years. The Woodside Collection Project (Kimberley) 2008 – 2015 is a collaborative project tasked with documenting the marine biodiversity of the region. During this time, the Western Australian Museum has been involved in six survey expeditions – an undertaking covering some 470,000 square kilometres of ocean.
Join Clay as he takes you on a visual journey through the expeditions, the evolving science and some of the interesting challenges faced by the team.
COST: Entry by donation
BOOKINGS: Essential on 1300 134 081 or using the link below.
---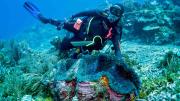 One of several species of Giant Clam, Tridacna gigas, from Ashmore Reef
Photo by Clay Bryce