Stowaway!
Special Event | Updated 5 years ago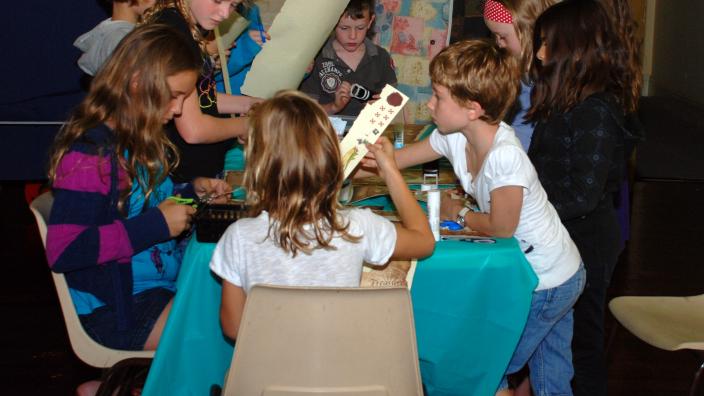 Dates: 22 April – 3 May (excluding weekends and ANZAC Day)
Times: Activities between 10:00am – 2:00pm
Ages: 4 +
Cost: $2 per activity, of 3 for $5, $0.50 for Love Your Local Wildlife Panorama
Bookings: Only required for groups of ten or more on 9431 8455
Come and follow the Stowaway activity trail as you sail to exotic ports, find all of the mysterious ships' cargo and locate a hidden passenger. Decorate your own cargo ship before you 'Raise the Flag' by designing and constructing your own flag, transform a Stowaway to Sailor as you dress up your own runaway in grand seafaring style, or decorate your own Love Your Local Wildlife Panorama. Are you ready to play the Great Trade Race game, and hoist the colours, Cap'n? Climb aboard; we're setting sail for Shipwreck Galleries!
Mon 22 Apr 2013 – Fri 3 May 2013

10:00am – 2:00pm