Puppet Pirates!
Special Event | Updated 5 years ago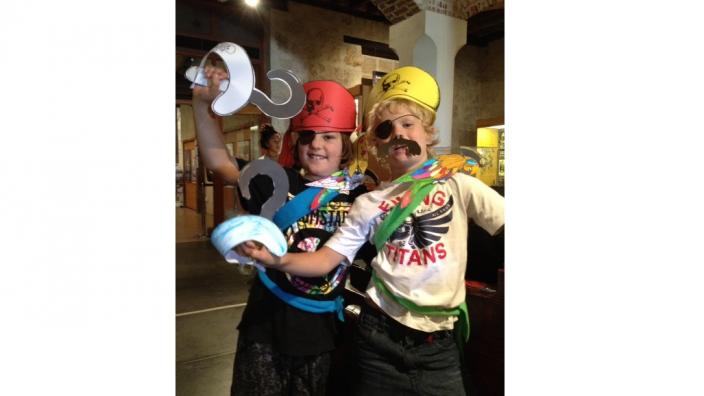 Puppet Pirates
Dates: 8 – 19 July (excluding weekends)
Times: Activities between 10:00am – 2:00pm
Ages: 4+
Cost: Museum Entry: $3 Child entry, $10 Adult or $5 Concession entry. Membership discounts apply to Museum entry
Activity Costs: $3 for Puppet Pirateers; $2 for Shadow Puppets; or both activities for $4. Pirate Play Zone and Extreme! activity trail FREE
Bookings: Bookings only required for groups 10 + on 9431 8455
Come and enjoy puppet play aboard ship with the pirates! Make your own mini-puppet pirate theatre and characters for the Puppet Pirateers, or experiment with light and shadowplay to colour and construct your own transparency to join the Shadow Pirates. Become a swashbuckling pirate or create your own pirate puppet show in the Pirate Play Zone, or big kids can challenge their skills with the Word Pirates board game. You can also explore the Museum with the Extreme! activity trail.
Mon 8 Jul 2013 – Fri 19 Jul 2013

10:00am – 2:00pm