HMAS Sydney (II) - Pride of the Fleet
Long Term Exhibition | Updated 1 years ago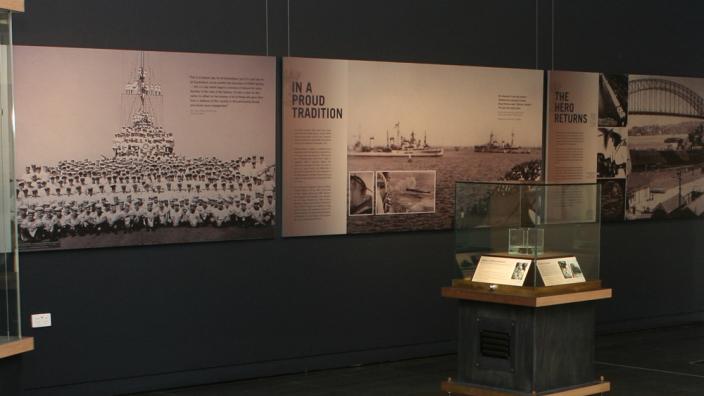 The ship HMAS Sydney (II) was lost after a fierce sea battle with the German raider HSK Kormoran on the 19 November 1941. None of the 645 crew on board the Sydney survived and this loss had a profound effect on wartime Australia, generating enormous grief and a desire to reveal the mystery of what happened on that fateful evening.
Sixty-seven years later, on 16 March 2008, the wreck of HMAS Sydney (II) was found about 112 nautical miles off Steep Point Western Australia in 2,470 metres of water. This momentous find occurred five days after the wreck of the Kormoran was also discovered.
HMAS Sydney (II) - Pride of the Fleet is the first formal exhibition to cover all major aspects of one of Australia's most enduring maritime mysteries.
Pride of the Fleet gives a comprehensive overview of the story of HMAS Sydney II as well as telling some of the stories of the men who were lost and the families they left behind.
The exhibition gives due recognition to the Finding Sydney Foundation, the HMAS Sydney Search team and their work in discovering the battle site and wreck sites for both ships.