Friends 4 Ever
Special Event | Updated 5 years ago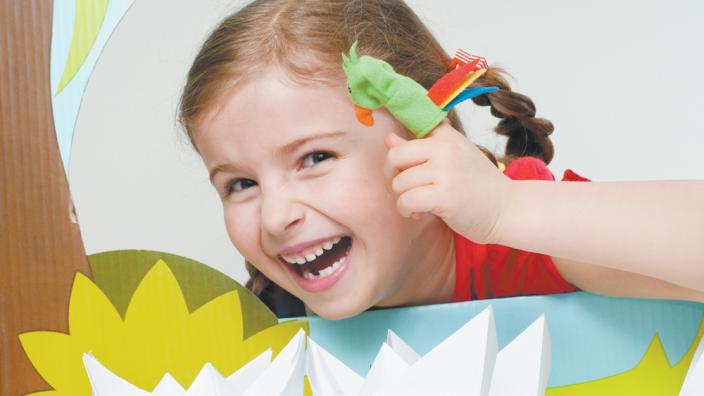 The Friendship Corner at the WA Museum – Geraldton Discovery Centre will be a place of activity, discovery and lots of fun for children and families this school holiday period. 'Say G'day the International Way' by learning the word hello in several different languages; play a giant game of tic tac toe, hide and seek and a thong-a-phone; make a link in the friendship chain; hit the stage and put on a show with six colourful finger puppets from around the world; or explore the dress-up box to see who you can become.
Special activities are also on offer - make a traditional Woolly Dolly in the 'Making Friends' activity (October 3, 10 at 1pm; October 9 at 10:30am); take part in 'Footy Fanatics' and join up with a friend to make your own football game (October 3 at 1pm); or play the traditional games played by the Yamaji (Aboriginal people of the Murchison and Gascoyne regions of WA) children in 'Play the Game' (October 3 at 1pm).
Friday 28 September – Sunday 14 October
Discovery Centre: 9:30am – 4:30pm
Special activities: 10:30am and 1pm on specific days
Ages: 4+ (Special activities are suitable for 6+, with 'Play the Game' for 8+)
Cost: Activities range from $2 - $5
Bookings: Essential for all activities except the Discovery Centre on 9921 5080
Workshops
Making Friends
Dates: 3, 9 and 10 October
Times: 10am on 3 and 10 October; 1pm on 9 October
Ages: 6+
Cost: $5
Bookings: Required on 9921 5080
Come and make a friend. The traditional Woolly Dolly technique is easy and a fun way to discover and share the fantastic values of friendship. Your doll comes with its personalised Friendship Certificate.
Play the Game
Dates: 1pm, 3 October
Ages: 8+
Cost: $5
Bookings: Required on 9921 5080
Learn how to play the traditional physical games played by Yamaji children (Aboriginal people in the Murchison and Gascoyne regions of Western Australia) pre-1970s including fly, elastics and some tricks too!
Reach for the stars
Dates: 1pm, Thursday October 4 (duration – 1.5 hours)
Cost: $5
Ages: 6+
Bookings: Required on 9921 5080

Space is big, very big! Explore the universe with Robert Hollow from CSIRO Astronomy and Space Science. Make your very own pocket model of our Solar System and investigate some of the exciting properties of telescopes like the Australia Square Kilometre Array Pathfinder (ASKAP) built in the Mid West of Western Australia.
Footy Fanatics
Dates: 4 and 10 October
Times: 10am on 4 October; 1pm on 10 October
Ages: 6+
Cost: $5
Bookings: Required on 9921 5080
Are you and a friend up for the challenge? Make your own mini football game, complete with your favourite player. Have hours of fun as you test your skills against your friends and family.
Flower of Friendship, Four Corners of Friendship, and Trails
Dates: 9:30am – 4pm, 28 September – 14 December
Ages: 4+
Cost: $2 per activity
Bookings: Not required
Discover how to use your handprint to make a fabulous flower and include a secret message of friendship in Flower of Friendship; make the classic games of Four Corners of Friendship giving it your own special twist; or take part in one of the Museum's trails:
Picture Bingo! (for the non-readers) Look for the colourful word Bingo! to help locate the objects around the museum and tick the matching images on the trail.
Friends 4 Ever: (for the readers) Discover the bonds of friendships that emerged through the fun times and hard times in the Mid West and the adventures they had along the way.
Fri 28 Sep 2012 – Sun 14 Oct 2012

9:30am – 4:30pm