Nerida Wilson
Senior Research Scientist
Molecular Systematics Unit
BSc (Hons); PhD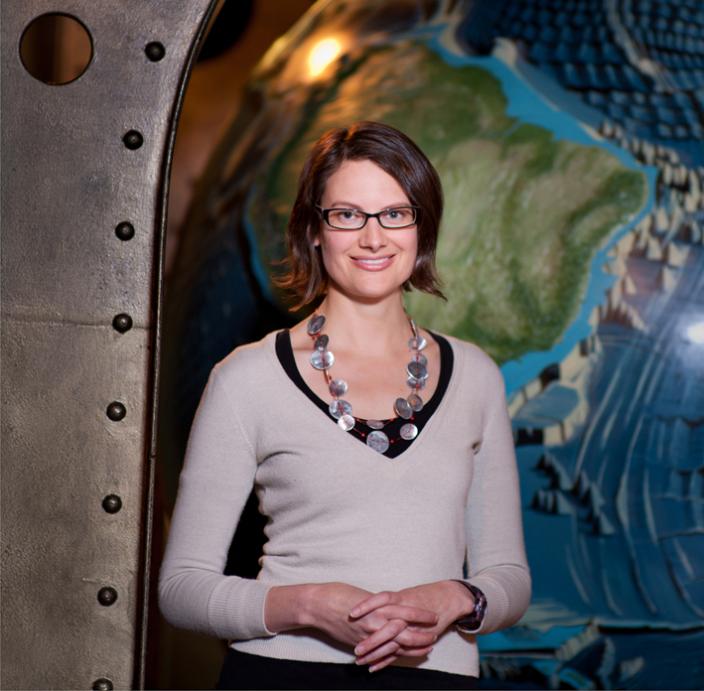 Contact
+61 (8) 9212 3844
nerida.wilson@museum.wa.gov.au
---
Research
Phylogenetics, phylogeography and population genetics
Exploring the evolutionary history of species
Delimiting species using molecular data
Understanding the drivers of diversification
Projects
Net Conservation Benefits Project: Conservation Systematics of the Western Pilbara Fauna
Investigating biodiversity of aquatic and terrestrial taxa in the western Pilbara using molecular markers.
Exhibitions and Public Programs
Provides identifications and advice for environmental consultants, industry and government agencies.
Developing Citizen Science initiatives
Contributes to the Molecular Systematics Unit blog.
Co-supervisor to post-graduate students at local and national universities.
Selected Publications
Cheney, KL, Cortesi, F, How, MJ, Wilson, NG, Blomberg, SP, Umanzör & Marshall, NJ (accepted). Conspicuousness signals do not coevolve with increased body size in marine sea slugs. Journal of Evolutionary Biology 27(4): 667-800 [cover]
Wilson, NG, Maschek, JA, and Baker, BJ (2013) A species flock driven by predation? Secondary metabolites support diversification of slugs in Antarctica. PLoS ONE 8(11): e80277.
Rouse, GW, Jermiin, LS, Wilson, NG, Eeckhaut, I, Lanterbecq, D, Oji, T, Young, CM, Browning, T, Cisternas, P, Helgen, LE, Stuckey, M, and Messing, CG. (2013) Fixed, free and fixed: the fickle phylogeny of extant Crinoidea (Echinodermata) and their Permian-Triassic origin. Molecular Phylogenetics & Evolution 66: 161-181.
Jörger, KM, Norenburg, J, Wilson, NG, Schrödl M. (2012) Barcoding against a paradox? Combined molecular species delineations reveal multiple cryptic lineages in elusive meiofaunal sea slugs. BMC Evolutionary Biology 12: 245.
Smith, S, Wilson, NG, Goetz, F, Feehery, C, Andrade, S, Rouse, GW, Giribet, G & Dunn, C. (2011) Resolving the evolutionary relationships of molluscs with phylogenomic tools. Nature 480: 364-367.
Schrödl M, Jörger KM, Klussmann-Kolb A & Wilson NG (2011) Bye bye "Opisthobranchia"! A review on the contribution of mesopsammic sea slugs to euthyneuran systematics. Proceedings of the 4th International Opisthobranch workshop, Thalassas 27(2): 101-112.
Deheyn, DD & Wilson, NG (2011) Bioluminescent signals spatially amplified by wavelength-specific diffusion through the shell of a marine snail. Proceedings of the Royal Society, B 278: 2112-2121.
Wilson, NG, Rouse, GW & Giribet, G (2010) Assessing the molluscan hypothesis Serialia (Monoplacophora+ Polyplacophora) using novel molecular data. Molecular Phylogenetics & Evolution 54: 187-193.