Nerida Wilson
Senior Research Scientist
Molecular Systematics Unit
BSc (Hons); PhD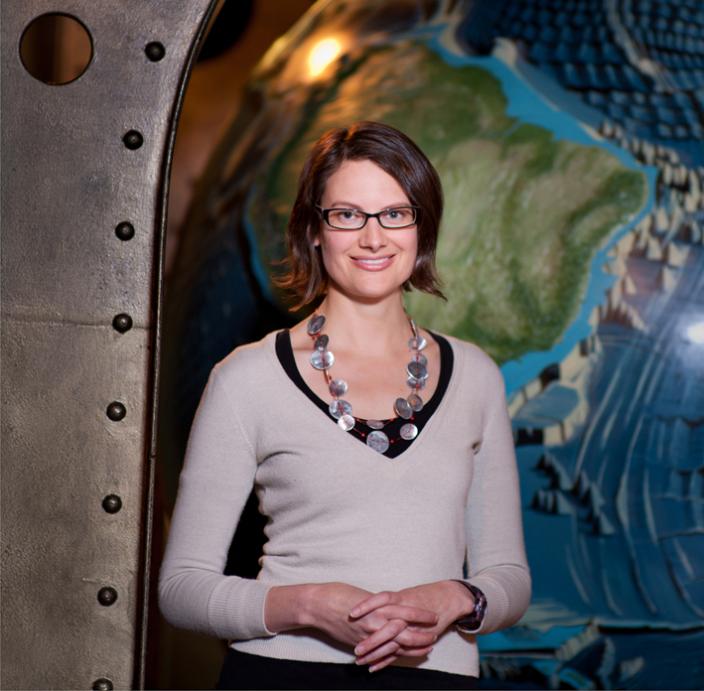 Contact
+61 (8) 9212 3844
nerida.wilson@museum.wa.gov.au
---
Research
Phylogenetics, phylogeography and population genetics
Exploring the evolutionary history of species
Delimiting species using molecular data
Understanding the drivers of diversification
Projects
Net Conservation Benefits Project: Conservation Systematics of the Western Pilbara Fauna
Investigating biodiversity of aquatic and terrestrial taxa in the western Pilbara using molecular markers.
ACE: An Antarctic Circumpolar expedition (2016-2019)
Testing the diversity of marine refugia on sub-Antarctic islands
Exhibitions and Public Programs
Developing Citizen Science initiatives
Contributes to the Molecular Systematics Unit blog.
Co-supervisor to post-graduate students at local and national universities.
Selected Publications
Stiller, J, Wilson, NG & Rouse, GW (2015). A spectacular new species of seadragon (Syngnathidae). Royal Society Open Science 2(2), 140458.
Wilson, NG & Burghardt, I (2015). Here be dragons- phylogeography of Pteraeolidia ianthina (Angas, 1864) reveals multiple species of photosynthetic nudibranchs (Aeolidina: Nudibranchia). Zoological Journal of the Linnean Society 175(1): 119-133.
Rouse, GW, Wilson, NG, Carvajal, JI & Vrijenhoek, RC (2016). New deep-sea species of Xenoturbella and the position of Xenacoelomorpha. Nature 530: 94-97.
Wilson, NG, Maschek, JA, and Baker, BJ (2013) A species flock driven by predation? Secondary metabolites support diversification of slugs in Antarctica. PLoS ONE 8(11): e80277.
Rouse, GW, Jermiin, LS, Wilson, NG, Eeckhaut, I, Lanterbecq, D, Oji, T, Young, CM, Browning, T, Cisternas, P, Helgen, LE, Stuckey, M, and Messing, CG. (2013) Fixed, free and fixed: the fickle phylogeny of extant Crinoidea (Echinodermata) and their Permian-Triassic origin. Molecular Phylogenetics & Evolution 66: 161-181.
Jörger, KM, Norenburg, J, Wilson, NG, Schrödl M. (2012) Barcoding against a paradox? Combined molecular species delineations reveal multiple cryptic lineages in elusive meiofaunal sea slugs. BMC Evolutionary Biology 12: 245.
Smith, S, Wilson, NG, Goetz, F, Feehery, C, Andrade, S, Rouse, GW, Giribet, G & Dunn, C. (2011) Resolving the evolutionary relationships of molluscs with phylogenomic tools. Nature 480: 364-367.
Schrödl M, Jörger KM, Klussmann-Kolb A & Wilson NG (2011) Bye bye "Opisthobranchia"! A review on the contribution of mesopsammic sea slugs to euthyneuran systematics. Proceedings of the 4th International Opisthobranch workshop, Thalassas 27(2): 101-112.
Deheyn, DD & Wilson, NG (2011) Bioluminescent signals spatially amplified by wavelength-specific diffusion through the shell of a marine snail. Proceedings of the Royal Society, B 278: 2112-2121.
Wilson, NG, Rouse, GW & Giribet, G (2010) Assessing the molluscan hypothesis Serialia (Monoplacophora+ Polyplacophora) using novel molecular data. Molecular Phylogenetics & Evolution 54: 187-193.