Voyage to the Deep
Sat 27 May 2017 – Sun 20 Aug 2017
9:30am – 5:00pm
WA Maritime Museum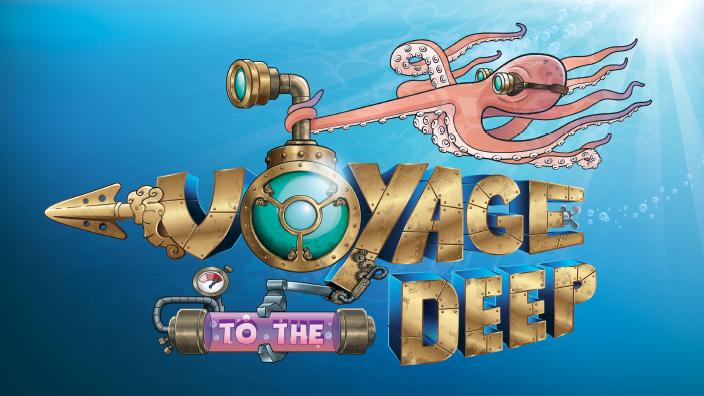 ---
Are you ready for adventure?
Voyage into a mysterious and marvellous undersea world with multi award-winning and record-breaking exhibition Voyage to the Deep.
Based on French author Jules Verne's 1870 classic 20,000 Leagues Under the Sea, the exhibition brings to life the deep-sea adventures of Captain Nemo, his legendary submarine Nautilus and the world of wonders he lived in.
Release your inner aquanaut
At the centre of this fantasy world: a giant replica Nautilus. Kids can climb aboard and discover the inner world of a deep-sea submarine.
Take up the controls at the helm, peer through the periscope, crank the propeller, test out the bunks and explore Captain Nemo's mysterious Cabinet of Curiosities: find out how hard a whale tooth is and handle a real-life harpoon!
There's even a bubbly pipe organ to play and a galley full of strange and disgusting foods to discover.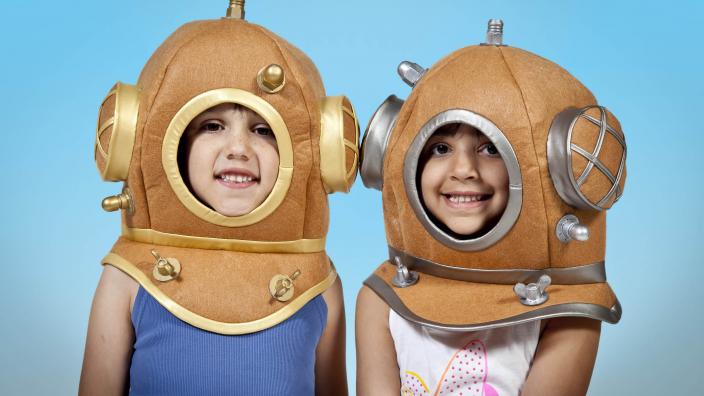 Underwater adventures
Dress up in a dive suit and venture through a magical world beneath the waves. Hunt for treasure in the wreck of a Spanish galleon. Explore the lost world of Atlantis. Stomp through the octopus's garden with its giant clam shell, wander through a maze of sea weed in the life-size kelp forest - and then slide down a giant squid!
It's an interactive, immersive, hands-on experience with opportunities to touch, explore and play. The exhibition is aimed at children under 12, and encourages learning through interaction.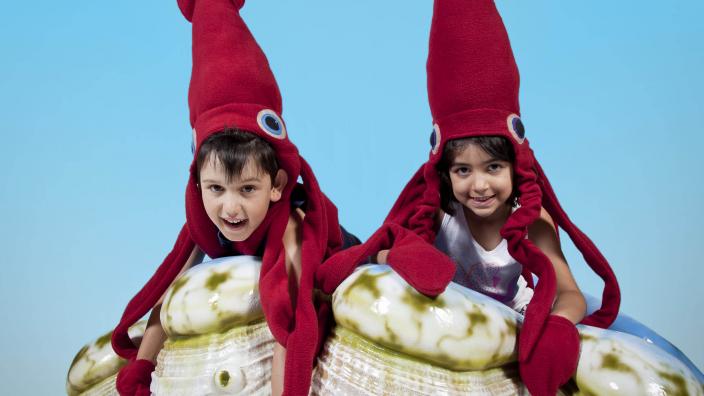 Share your photos with @wamuseum and #VoyageToTheDeep
Voyage to the Deep is an award-winning exhibition developed and produced by the Australian National Maritime Museum.
Credits
Creative Producer: Em Blamey
Design: Thylacine
Preparation: Stephen Crane, Peter Buckley
Awards
Winner – Certificate of Recognition (Best Scenography for a Temporary Exhibition)
Winner – International Design and Communication Awards (Paris)
---
Voyage to the Deep
Image Courtesy Australian National Maritime Museum
Getting Here
Address
Victoria Quay,
Fremantle,
Western Australia,
6160,
Australia
Phone
1300 134 081
By Car
Paid parking is available in the City of Fremantle car park just outside the WA Shipwrecks Museum. Additional paid parking is available in the Wilsons car park at the WA Maritime Museum, Victoria Quay which is a short walk from the WA Shipwrecks Museum.
By Ferry
Captain Cook Cruises offer a range of ferry services from Perth which stop nearby at B-Shed ferry terminal.
Accessibility
Comprehensive accessibility information about the WA Maritime Museum can be found on the Access WA website.