Tuesday Curatorial at the Museum of the Great Southern
Term One 2017
Tue 7 Feb 2017 – Tue 4 Apr 2017
10:30am – 11:30am
Museum of the Great Southern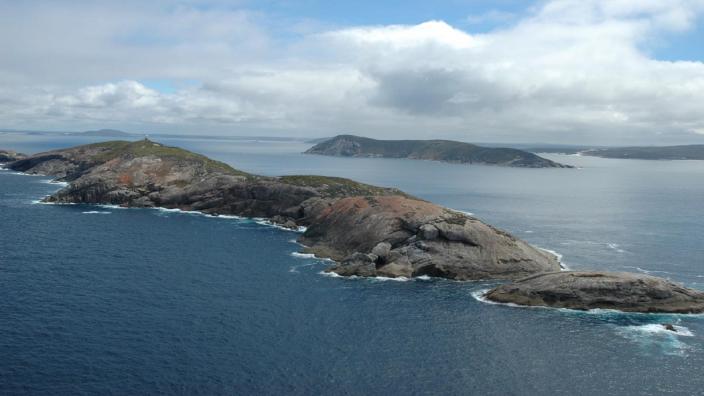 ---
Join us once more for Tuesday Curatorial! Discover different aspects of the Great Southern and the amazing things this area has to offer.
All sessions commence at 10.30am in the Old Co-op Building. Bookings are not required.
Entry is by gold coin donation. A $20 season ticket to attend all Term One sessions is available for purchase.
Term One 2017 Calendar
A printable PDF of the Tuesday Curatorial program is available here.
7 February
Leeches or Lances?: Rough Medicine: Life and Death in the Age of Sail
Fascinating and grizzly insights into the current exhibition at the Museum of the Great Southern.
14 February
Don't Touch the Dial!: Radio in Albany over the years
To celebrate World Radio Day (13 February), ABC Great Southern Regional Manager Andrew Collins joins Malcolm Traill, Public Programs Officer, Museum of the Great Southern, to talk about the past and present of radio in the region.
21 February
Arrivals in Albany: Stories from the Albany Welcome Walls
Join Malcolm Traill to share some of the stories of those who arrived in Australia at Albany, and who are commemorated on the Albany Welcome Walls.
28 February
The South Coast Sealers: Reflections on 'The Sound', a novel
Award-winning Albany author, Sarah Drummond, joins Malcolm Traill to discuss The Sound, her novel on sealing on the South Coast of Australia in the 19th century.
7 March
More than Tea and Scones: Strong women of Albany
Mark International Women's Day (8 March) by learning about more strong pioneer women of Albany, who built the town to what it is today. Presented by Malcolm Traill.
14 March
Makers of Albany: Alexander Collie & Mokare
Meet two of the most significant men in the early history of King George's Sound. Presented by Malcolm Traill, the friendship between the two reflected the peaceful transition between Menang society and European settlement.
21 March
After the Fire: The History and Natural History of William Gibb
Presented by Geoff Byrne, Botanist and Collector, this talk looks at the impact and regeneration of a natural bushland reserve near Albany after a bushfire in 2008.
28 March
District Snapshot: Little Grove and Surrounds
Little Grove, now a suburb of Albany, is situated on the south side of Princess Royal Harbour. Hear about its rich history of tourism, limeburning and sailing. Presented by Malcolm Traill.
4 April
My Island Home: The Islands that Surround Albany
Breaksea, Eclipse and Michaelmas Islands are all key features of the Albany off-shore landscape. Their history and importance will be presented by Malcolm Traill.
---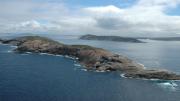 Breaksea Island
Courtesy of H+H Architects
Getting Here
Address
Residency Road,
Albany,
Western Australia,
6330,
Australia
Phone
(08) 9841 4844
By Car
Parking is available in onsite.