Keeping up to date with Taxonomy in Western Australia
Rebecca Bray's blog | Created 5 months ago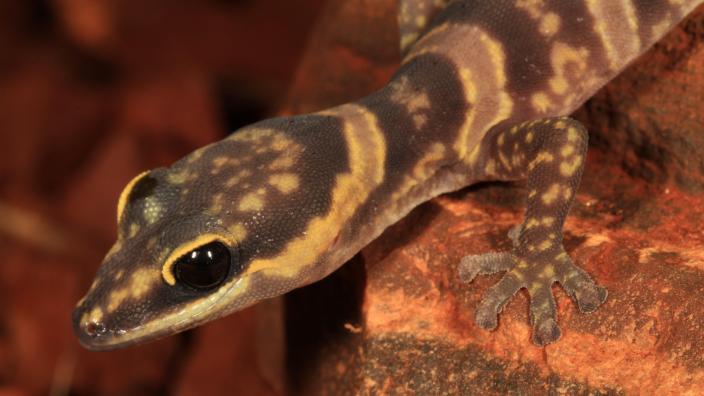 Many people have the idea that the majority of animal species are known, at least of the furred, feathered and scaled varieties. Yet there are still many new species that have either never been collected before ('Eureka' species) or species that exist in museum collections that can go unnoticed for many decades (new species with a long 'shelf life').
A large proportion of the research that is conducted at the WA Museum is in the field of taxonomy or the classification and description of animals. Our curators, collection managers and research associates all specialise in different areas of animal biology, from geckos to bandicoots to spiders, and contribute to science through the description and revision of species. If you're interested to know more about taxonomy and how it works, two of our staff at the WA Museum (Dr Kym Abrams and Dr Nerida Wilson) recently wrote an article in The Conversation on "…five things you should know about taxonomy…".
Each year the WA Museum publishes a revised Checklist of the Terrestrial Vertebrate Fauna of Western Australia. This list comprises all known species of birds, mammals, reptiles and amphibians (including the aquatic members of these groups e.g. whales and turtles) occurring in Western Australia, and the seas and islands of the adjacent continental shelf.
The aim of the checklist is to summarise all data on systematics and taxonomy for these groups, provide brief explanations on changes in taxonomy, such as new higher level classifications, and recent new changes to genera, species and subspecies.
The taxonomic changes are based on the work of WA Museum's Terrestrial Zoology staff, as well as many other colleagues and researchers in Australia and around the world who work on the amazing fauna in this state.
This year, for the first time, we are also including a separate Checklist of the Birds of the Christmas and Cocos (Keeling) Islands. New WA Checklist updates include some of the smallest geckos in Australia (Crenadactylus), more stripey skinks (Ctenotus pallasotus and Ctenotus rhabdotus), as well as velvet geckos (Oedura fimbria), rock dragons (Ctenophorus) and vagrant birds not seen in Western Australia before (e.g. Kermadec Petrel, Pterodroma neglecta).
We hope these lists are useful not only to scientists and industry but also to bird watchers, photographers and anyone who is interested in the animals found in the wild west of Australia.