In the Wild West in August
Niki Comparti's blog | Created 5 years ago
The August In the Wild West lecture line-up is all about stuffing, spiders and seahorses. Intrigued? Read on, reader!
The schedule will kick off in Albany on Thursday 16 August with Dr Mark Harvey's 'New discoveries in the world around us'. Mark is the WA Museum's Head of Terrestrial Zoology and resident spider expert, and will reveal some of the latest creepy crawlies – including four new species of Assassin spiders from the South West and Great Southern region - being discovered in WA. The lecture will take place at 6pm on the Thursday (with drinks and nibbles from 5:30pm), and again at 2pm Friday 17 August. (Even if you aren't a science enthusiast - it's worth attending just to find out where those Assassin spiders are!!)
If you're in Perth, make sure you check out Kirsten Tullis's 'The art and science of taxidermy' on Friday 17 August. The lecture will reveal what really goes on in a taxidermist's workroom as Kirsten shares her techniques and processes for the mounting of bird and mammal skins, as well as the preparation of moulds, casts and models to recreate a range of animals from reptiles to jellyfish. The lecture will begin at 12:30pm at the WA Museum – Perth. Spots for this one-off lecture are filling up fast, so get in quick!
Fremantle folk should head down to the Maritime Museum on Friday 17 August to catch 'Seahorse tales and pregnant males' presented by Dr Glenn Moore. Glenn, the Aquatic Zoology department's Curator of Fishes will take his audience on a journey into the secret world of the seahorse, where fish hold on by their tail, mates dances for their partners and males get pregnant. (Sounds like a great date-night outing!) The lecture starts at 6pm – perfect timing for pre-dinner entertainment.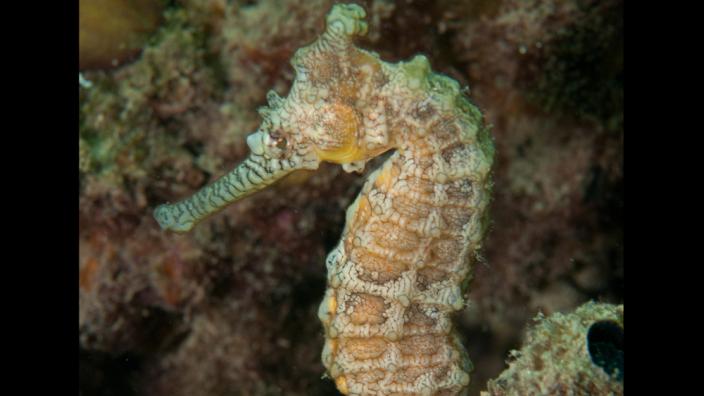 Entry to all In the Wild West lectures is by donation, with bookings essential. Register online at www.museum.wa.gov.au/inthewildwest or by calling your local WA Museum:
Perth and Maritime – 9212 3813
Albany – 9841 4844
We'll see you at the lectures!