WA Faces of Kalgoorlie-Boulder
Article | Updated 4 months ago
Kalgoorlie-Boulder was (and is) called the 'Land of the Kulgula's. It is the significant meeting place for the many nations in the Goldfields region. Seventy thousand years later we are still meeting here, living and celebrating our vibrant culture.
Tina, Kalgoorlie 2017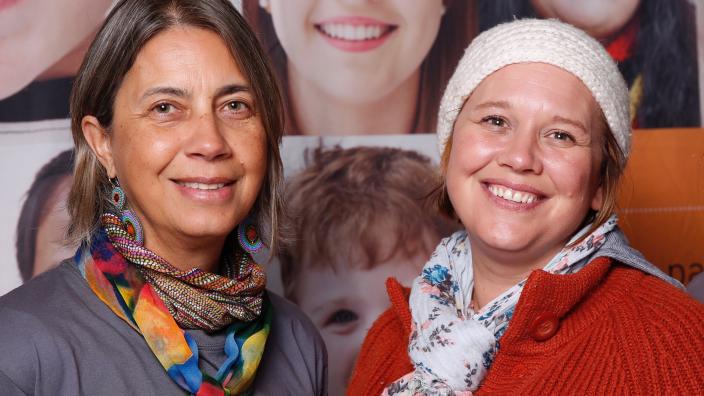 Over a beautiful and chilly week in July, the community of Kalgoorlie came together to participate in the 2017 NAIDOC Art, Culture and Music Festival. NAIDOC is celebrated annually in the full first week of July and this year's theme was 'Our Languages Matter'.

The Goldfields Arts Centre was host to a number of activities including a makers market that showcased local community organisation's products and services. Stalls included bush tucker tastings, a community barbeque, local artists, bush medicine products and the WA Faces project by the WA Museum. WA Faces is a portrait project that celebrates the wonderful, diverse and creative people who live and work in Western Australia.

WA Museum curator Michelle Broun and engagement officer Caitlin Pijpers joined the event in Kalgoorlie to hear the stories that are important to local people, and to find out their thoughts on how these stories could be shared in the New Museum.

Over the course of the event people talked about their home and sense of community, the importance of Aboriginal stories from the region, the uniqueness and tension of living in a regional town and how the place has changed and grown over time. The information gathered at this event is helping to shape some of the stories being considered for the New Museum that represent the Goldfields region.

The WA Faces album is available online on the WA Museum website and you can read some of the local stories like this one from Pacita.

I was born in Broome born and grew up in Lombadina (Dampier Peninsula). My Grandmother taught us the traditional way of living off the land. When my Mum married a Wongi man, I was accepted into Wongi family and moved to Kalgoorlie. I stay here because of my family. Kalgoorlie has changed and grown because of mining. All sorts of people live here.
Pacita, Kalgoorlie 2017
*NAIDOC stands for 'National Aboriginal and Islanders Day of Observance Committee'.