Remember Me - On Tour
Article | Updated 10 months ago
Remember me: the lost diggers of Vignacourt is travelling the regions, and can currently be viewed at the Western Australian Museum – Albany, until 29 November 2015. Following this, the exhibition will head north to the WA Museum's Kalgoorlie-Boulder and Geraldton sites.
This unique exhibition is an eerie glance back into World War I. 80 photographs from a collection of over 800 glass-plate negatives feature in this exhibition alongside objects from the collection and original postcards. The original negatives were made by Louis and Antoinette Thuillier from Vignacourt, France, which was mainly a casualty clearing station during the war.
The collection of photographs was discovered in the attic of a farm house in Vignacourt, unaffected by time. The Thuillier family worked out of a makeshift studio in their stable yard and the negatives did not stray far. In towns such as Vignacourt it was common to have troops of all nationalities passing to different fronts and the Thuillier family providing a way to send a token to loved ones was greatly welcomed. The hope of this exhibition is for someone visiting to recognise and help us identify the unnamed soldiers.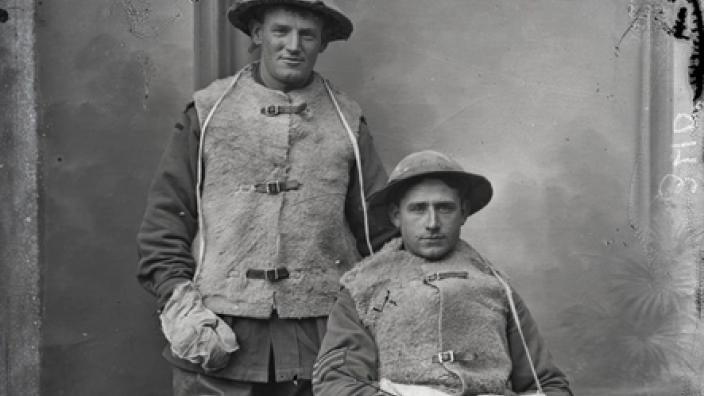 The faces of those featured in the photographs are a grim reminder of the uncertainty of war. They demonstrate a captured moment in time, which allows us to reflect and remember what happened on the battle fronts. Who they were and what has become of them is a mystery. The exhibition draws attention to detail with digital enhancement of the photographs, which has produced greater clarity in lapel and button details than ever before.
Today, we are drawn to the military uniforms and notions of war that the photographs evoke, but the act of having a photograph taken shows that these men are thinking of home. The postcards featured in this exhibition reflect the thoughts of those writing to loved ones and also reveals the voice of the lost diggers.
Who will you discover?
For more information, please see News and event information.