New Museum Reaches New Heights
Article | Updated 2 weeks ago
Over the last month the lift core, which will take visitors from the main foyer to the upper levels, has progressed dramatically. The walls and floors of the ground floor and first story are built, and the floors of the second storey are under construction.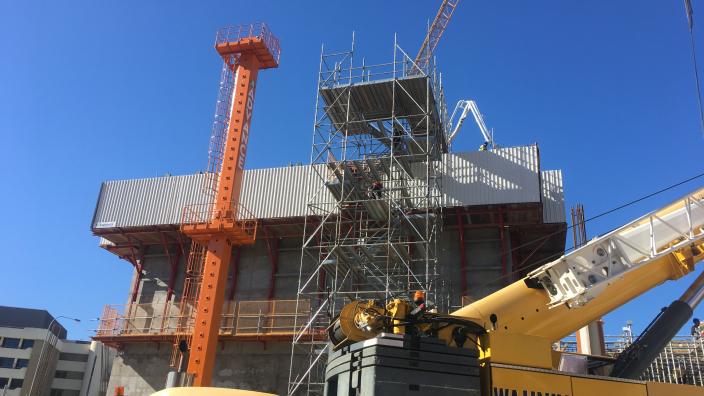 When complete, the New Museum will include five public levels, with seven major galleries, a large temporary exhibition space and a range of public spaces including café, retail and learning spaces.
It will be around the height of the State Library building and will offer exceptional views of the city and Northbridge. Visitors will have new views of the heritage-listed buildings, and their features.
From the upper levels, you will see details of the four different styles of architecture on the site including the craftsmanship of the heritage buildings. These include details like the roof of the Old Gaol and the terracotta tile features of the Beaufort building.
The heritage features and materials demonstrate the changes in construction methods throughout WA's history and show the changing face of the Museum site over time.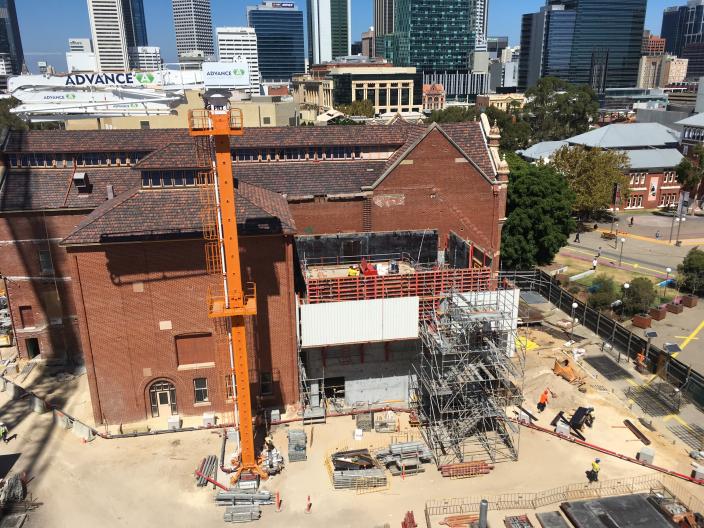 Many of the heritage buildings include products that were sourced from around Western Australia in the early part of the 20th century. They include sandstone from Rottnest Island, limestone from Tamala and red bricks from Meckering.
Local products have always been important in major developments and play a vital role in stimulating the economy through jobs and supply.
The new building is no different and 80% of materials used to construct the New Museum are local. At the moment we're seeing local suppliers delivering and laying concrete from here in Perth and manufactured steel from Forrestfield.
Reinforcing investment in local products
Liberty OneSteel, based in Forrestfield, is one of the local companies working on the New Museum.
They are delivering and installing the reinforced steel bar, known as "reo bar", that will strengthen and support the structure of the new building.
The reo is laid within the footings of the building and covered by concrete. To date, 450 tonne of reo bar has been installed. By the end of the project 1,500 tonne of steel will laid within 12,100 cubic metres of the concrete. That's a lot of steel and concrete!