Name this Creature
Article | Updated 9 months ago
Here is a unique opportunity to make your mark on Australia's biological history by 'naming a creature' that is new to science. The creature is a nudibranch — a photogenic and flamboyant sea slug which lives in waters off North Western Australia.
The Western Australian Museum and ABC Radio National's Off Track program are running a competition to name this species, as part of National Science Week 2016.
Dr Nerida Wilson, Senior Research Scientist in the Department of Aquatic Zoology at the WA Museum first noticed the nudibranch while diving off the edge of North West Australia. That was 16 years ago; it has taken this long to scientifically confirm that this nudibranch is a completely new species.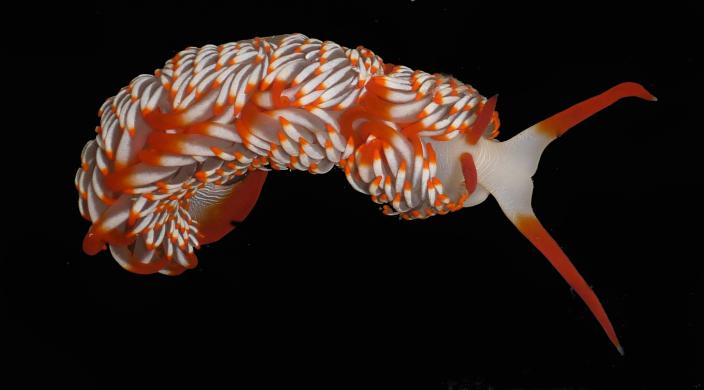 The most obvious and intriguing feature of this nudibranch is the tiny orange-tipped sausages all over its back that it uses in a defensive dance when feeling threatened.
If you want to know more about this creature before suggesting a name make sure you listen to Off Track at 10:30am Saturday 6 August, when Dr Wilson shares her thoughts on this amazing little sea slug.