Dowerin Field Days volunteers
Article | Updated 3 months ago
WA Museum staff Natalie Evans, Neville Dowson and Renae Woodhams headed to Dowerin in August to meet a group of dedicated volunteers who work behind the scenes to keep the GWN Machinery Field Days humming. This is what they found out.
The Shire of Dowerin is located around 150kms north-east of Perth. It's a beautiful time of year, and one when farmers and producers from around the State come together to find out about the latest in farming machinery and agricultural techniques at the biggest field day in Western Australia.
The Dowerin Field Days site becomes home to around 300 volunteers who give up their time to prepare for and run the event.
These volunteers come from all over the region and work in a range of roles from selling tickets at the gate, providing information to the 25,000 visitors and exhibitors, installing and maintaining the sites for the massive displays and managing the catering and food service. Everyone from children and local school students, through long term residents lend a hand and contribute to the Field Days.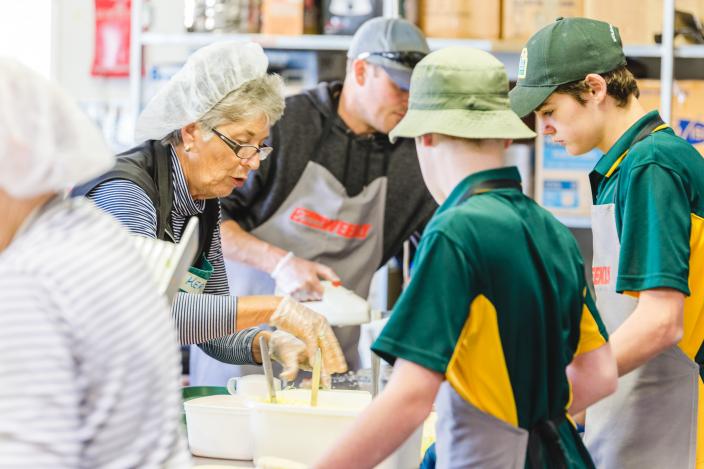 Each volunteers' hours are meticulously logged in a number of volunteer books around the venues. At the completion of the event, when all the exhibitors and visitors have gone home, the Field Days' organisers count up the hours of each volunteer. They then provide a donation to each volunteers' nominated community organisation.
Over the years the Field Days has supported the development of the town pool, a new child care centre in Dowerin, funded a playground at nearby Cunderdin Primary School and assisted with the newly opened short-stay accommodation.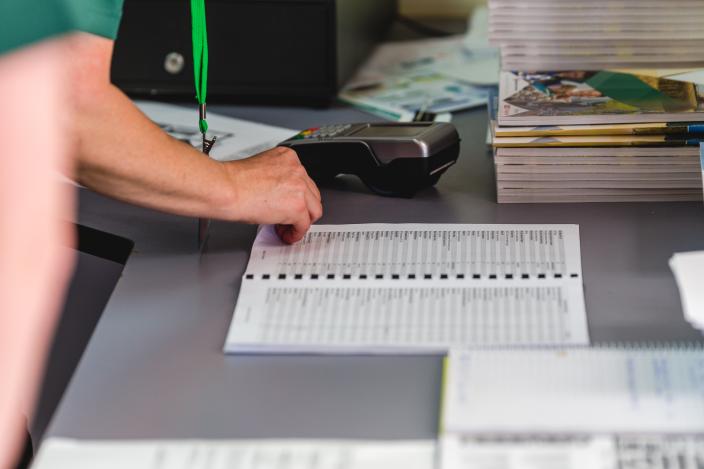 The Dowerin Field Days has been running since 1964. It was established after a local resident experienced the success of a field day in Orange, New South Wales, and suggested the idea for the Wheatbelt.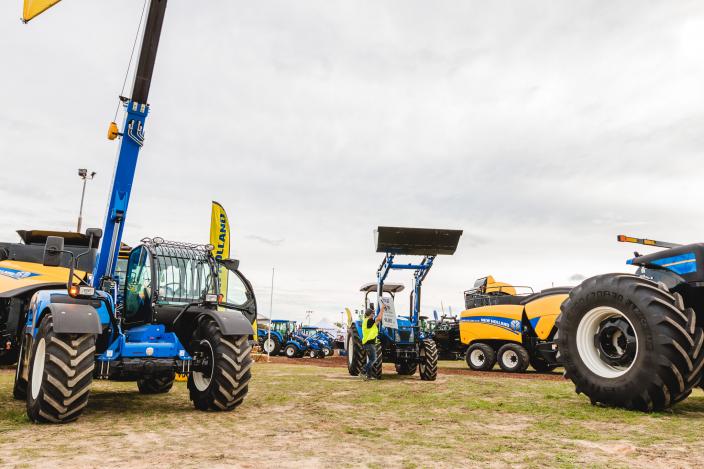 The Field Days are a wonderful social event where people from around the region get together and catch up, all with the backdrop of impressive farming machinery.
The event has a wonderful community feel, and hospitality and the welcome from locals is infectious.
With more than 300 volunteers, from 93 organisations, working in excess of 4,000 hours, it's no wonder the Field Days run like a well-oiled machine!
And this year around $60,000 will be donated to a range of community organisations.
The WA Museum is working with the Shire of Dowerin, Dowerin Field Days Event Management and a number of volunteers to document and record their stories. This project will feature at the 2018 GWN Dowerin Machinery Field Days and in the New Museum for WA in 2020.