Cretaceous Pop-up Bar
Early Bird Prices Available
Fri 19 Jan 2018
5:30pm – 9:00pm
Offsite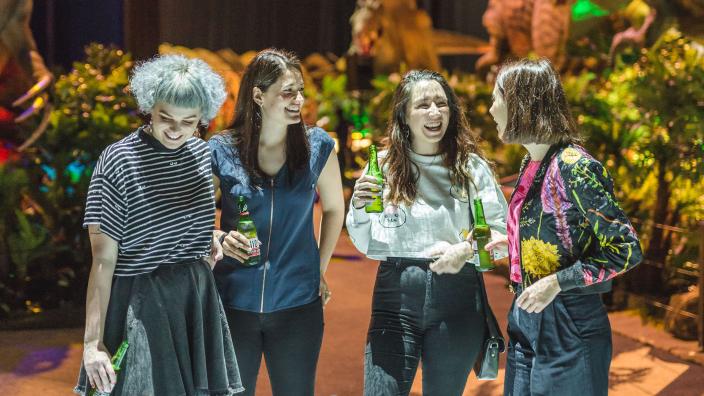 ---
Join us after-dark and share a drink with some Cretaceous-ly good company – what's a hundred million years or so between friends?
Don't miss our pop-up bar experience with live music from Perth singer Nat Repipi and exclusive access to Dinosaur Discovery: Lost Creatures of the Cretaceous.
Drinks and bar snacks available for purchase.
This is an 18+ event. Photo ID is required for entry.
Book now to get $20 early bird pricing.
---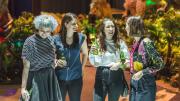 Caption: A Cretaceous crew drinking at the Dinosaur Discovery exhibition.
Image copyright Western Australian Museum
Getting Here
Address
See offsite events for address details
Phone
1300 134 081