Annual Report 2013 – 2014
Western Australian Museum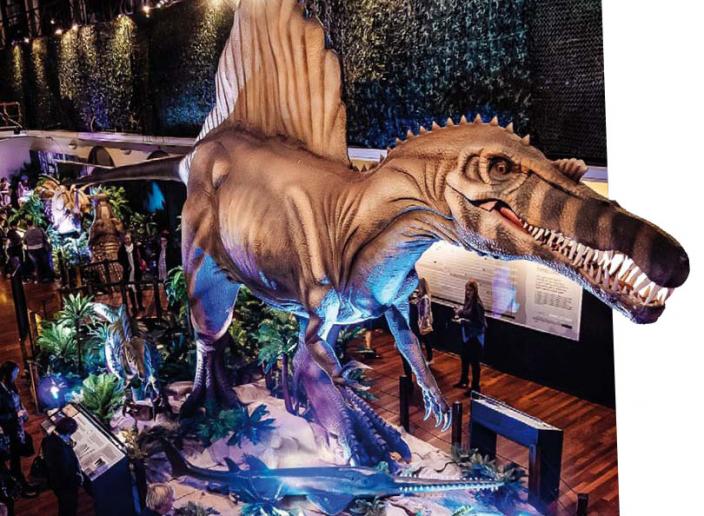 ---
Museum Locations
Western Australian Museum – Albany. Residency Road, Albany.
Western Australian Museum – Geraldton. 1 Museum Place, Batavia Coast Marina, Geraldton.
Western Australian Museum – Kalgoorlie-Boulder. 17 Hannan Street, Kalgoorlie.
Western Australian Maritime Museum. Victoria Quay, Fremantle.
Western Australian Museum – Perth. Perth Cultural Centre, James Street, Perth.
Western Australian Museum – Shipwreck Galleries. Cliff Street, Fremantle.
Western Australian Museum – Collections and Research Centre. 49 Kew Street, Welshpool.
Western Australian Museum – Administration. 'Wellington Building', 150 William Street, Perth.
---
---
About This Report
The Western Australian Museum's 2013–14 Annual Report is a review of the Museum's performance for the financial year ending 30 June 2014.
The report is produced in accordance with the provisions of the Museums Act 1969 (WA) and other relevant legislation that governs our operations.
It is provided to the Minister for Culture and the Arts, the Hon John Day MLA, as the State Minister responsible for the Culture and the Arts Portfolio, within which the Western Australian Museum operates as a statutory authority.
It is tabled in the Parliament of Western Australia in accordance with the Financial Management Act 2006.
The object of this report is to ensure financial and performance accountability to the Western Australian Parliament, and to provide information about Museum's functions and operations.
This and previous annual reports are available in PDF and an accessible format on the Western Australian Museum's website at museum.wa.gov.au/about/corporate-documents.
Copies are archived in the State Library of Western Australia, the National Library Canberra and the Western Australian Museum Library located at Kew Street, Welshpool.
For enquiries, comments or more information about the Museum please contact our Customer Relations Team on 1300 134 081 or email reception@museum.wa.gov.au.