Perth II HMAS (35757)
500m SW from Seal Island, King George Sound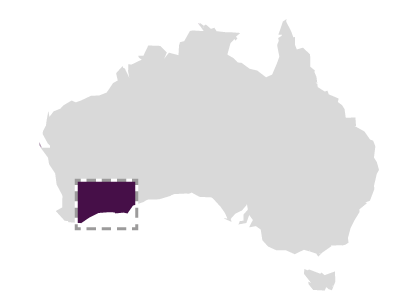 HMAS Perth II was a 4,850 tonnes, 133 metre long Charles F. Adams (Modified Perth) class guided missile destroyer built in Michigan, USA. It was the Royal Australian Navy's only vessel to have been hit by enemy fire in the last 50 years, while assigned to the US Seventh Fleet in Vietnam between 1967-69. The US Secretary of Navy awarded HMAS Perth with two citations for 'Meritorious Service' and 'Exceptionally Meritorious Service'. In 1981-82 HMAS Perth II patrolled the Western Arabian Sea with the USS Ranger and USS John F. Kennedy battle groups during the Iran-Iraq War, and undertook numerous other missions and diplomatic visits as Australia's senior naval unit, steaming over a million nautical miles throughout the world.
After a distinguished 34 year career HMAS Perth II was decommissioned in 1999, and on 24 November 2001 was scuttled in 38m depth off Seal Island, King George Sound to become a recreational dive site.
HMAS Perth II is now enjoying a revival as a premier dive tourism attraction in the state's Southwest, along with HMAS Swan scuttled in 1998 off Dunsborough.
The WA Museum's underwater archaeologists and conservators monitor the HMAS Perth II and HMAS Swan wrecks, to record information about site formation and corrosion processes on historic iron and steel shipwrecks.
Ship Built
Owner ex Royal Australian Navy (no longer a Commonwealth/ RAN defence asset)
Builder Defoe Ship Company
Country Built USA
Port Built Bay City Michigan
When Built 1962
Ship Lost
Gouped Region South-Coast
Sinking Scuttled as artifical reef, recreational dive site
When Lost 35757
Where Lost 500m SW from Seal Island, King George Sound
Latitude -35.07983
Longitude 117.967683
Position Information GPS 2005
Minimum Depth of site 38.00
Ship Details
Engine N
Length 133.20
Beam 14.30
TONA 4850.00
TONB 3500.00
Draft 20.00
Museum Reference
Unique Number 934
Registration Number D38
Sunk Code Scuttled
File Number 2010/0030/SG _MA-195/72
Chart Number AUS110
Protected Not protected State
Found Y
Inspected Y
Confidential NO