Lively (c. 1806–07)
Mermaid Reef, Rowley Shoals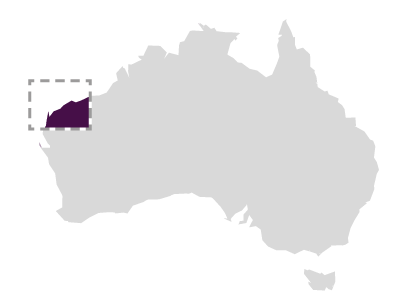 Built as La Duchesse d'Aiguillon for Claude Fichet, for Newfoundland cod fishery. 3 masts, 2 decks, square stern, quarterdeck, no gallery, carved knee head. Renamed Abeille in 1793 and aken into service of the Revolutionary Government as a Transport at start of War w/Britain. Captured by HMS Hebe in 1795 off Cape Fréhel. Sold to Daniel Bennett in 1798. Fitted out as a whaler.
Iron bolts and knees; copper sheathed over boards; white oak frames.
Previously Rowley Shoals Unidentified.
Ship Built
Owner Daniel Bennett
Master Joseph Whiteus/Whitehouse/Whittens/
Builder Not known
Country Built France
Port Built Solidor, Saint-Malo
Port Registered London
When Built 1765
Ship Lost
Gouped Region North-West
When Lost c. 1806–07
Where Lost Mermaid Reef, Rowley Shoals
Latitude -17.0896833333
Longitude 119.5915
Position Information CALM18/10/97 WGS84
Port From London
Port To Southern Fishery, New Holland
Ship Details
Engine N
Length 27.40
Beam 7.80
TONA 240.00
Draft 4.27
Museum Reference
Unique Number 1356
Sunk Code Wrecked and sunk
File Number 2009/0153/SG _MA-7/80
Chart Number AUS 325
Protected Protected Federal
Found Y
Inspected Y
Date Inspected 1981
Confidential NO