Alex T. Brown (1917/05/29)
2 Miles North Yanchep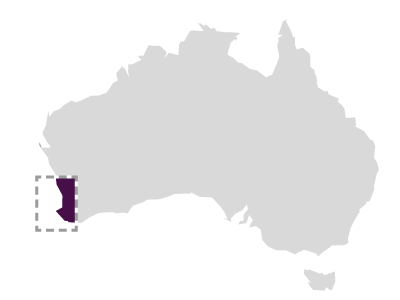 Alex T. Brown was a 788-ton, wooden 4-masted wooden schooner built by the Globe Construction Co. in Ballard, Puget Sound, Washington, USA. Owned by the Pat Beakely Mill Co., USA and bound from Fremantle to Manila in ballast under Master Walter H. Meyers (or Myers), the schooner was blown ashore north of Perth during a gale about midnight on 29th May 1917. The tug Wyola was dispatched to attempt to tow Alex T. Brown off the beach but could not approach close enough to assist, and despite numerous attempts by the captain and crew the Alex T. Brown was unable to be refloated.
Historical significance
The wreck is significant as one of only two 4-masted schooner shipwrecks in Australia, and the place demonstrates the danger of travel by ocean in the early 20th century.
The wreck has historic value for its association with simple houses and homesteads in the Wanneroo district constructed during the early 20th century using materials salvaged from the wreck. These include the stables and mens' quarters of Lindsay Homestead. The Lindsay family eventually burnt the wreck as they became tired of trespassers using their property to access the wreck. The wreck has been a landmark in the area since 1917 (City of Wanneroo 2016: 29-31).
Technical significance
Alex T. Brown is significant as the only example of a USA-built 4-masted wooden schooner in Australian waters, and significant as one of only two shipwrecks of 4-masted schooners in Australia, the other being the Tasmanian-built auxiliary schooner Kermandie (1920-1957).
Alex T. Brown is representative of large wooden commercial sailing vessels built during the final years of North American wooden shipbuilding. Remains of the vessel include the keel, nine sister and rider keelsons, floors and frames. Up to 12m of the keel becomes visible above the high water mark following winter storms. Further remains of the 65m vessel are likely to be buried within the fore-dune.
Interpretive/ recreational significance
Alex T. Brown is one of the only easily accessible remains of a shipwreck in the Perth metropolitan area. The wreckage lies on a beach above the high-water mark, becoming periodically exposed following winter storms and swells. The key features of ship construction are readily identifiable, and the impressive size of the timbers when fully exposed allow visitors to
A memorial plaque has been placed on adjacent headland north of the wreck site to mark the location of the wreck and commemorate the event.
Ship Built
Owner Port Blakely Mill Co., USA also mentioned Skinner Shipping Co of Puget Sound
Master Walter H. M(e)yers
Builder Globe Construction Co. Ballard, Washington
Country Built USA
Port Built Ballard, Washington
When Built 1903
Ship Lost
Gouped Region Metro
Sinking Blown ashore in heavy gale
Crew 11
When Lost 1917/05/29
Where Lost 2 Miles North Yanchep
Latitude -31.5246
Longitude 115.60505
Position Information Aerial GIS
Port From Fremantle
Port To Puget Sound, via Manila
Cargo No cargo
Ship Details
Engine N
Length 65.10
Beam 12.20
TONA 788.00
TONB 654.00
Draft 4.40
Museum Reference
Official Number 200265
Unique Number 1244
Sunk Code Wrecked and sunk
File Number 2009/0066/SG _MA-215/80
Chart Number 1033, 334
Protected Not protected State
Found Y
Inspected Y
Date Inspected 1996/08/13
Confidential NO