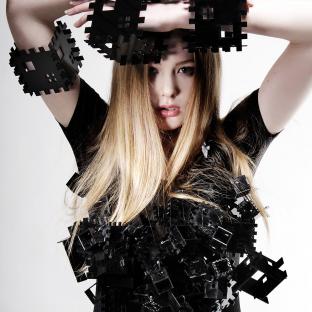 Alister's three-dimensional jewellery design is masculine, geometric and industrial. Working with acrylic, he hoped to take a product that had captivated the design world and catapult it beyond its current conventions to create pieces that could cover surface area and possess form.
Geometry
Model: Sarah Pauley @ Viviens Model Management. Photo copyright of WA Museum
Photo by Penny Lane.