Geraldton
1967 Referendum

Sailed their boats
Up to our shores
Aimed their guns
And made their laws
No man's land
Was what they said
Did not want to count
One single head

As flora and fauna
We were seen
Did not have a say
In our own dreams
British subjects
Was the term they used?
Wasn't even asked
For our important views

Alien citizens
On our own sand
Treated as foreigners
By treacherous hands
Our rights were shunned
Our lives controlled
We watched in sadness
Saw it all unfold

Then came a sound
Like a rushing tide
Throughout the land
It rolled far and wide
And one by one
The voices all rose
In an almighty crescendo
We watched them grow

A referendum
A deciding vote
To take count of us
By healing and hope
Set the wheels in motion
And opened the door
"The Aboriginal Question"
The changing of Laws

The scars run deep
Within our lives
But we will fight on
For justice with pride
And hope one day soon
We will stand hand in hand
As we press for equality
In our Great Australian Land

Nola Gregory
The Yamaji peoples are the traditional custodians of the Midwest region.
In 1967, Geraldton was part of the larger division Kalgoorlie. Local media in Geraldton strongly argued the case for a 'Yes' vote to change sections 51 and 127 of the Constitution.
"The present constitutional position regarding this sector of the Australian population is obsolete and unjustifiable in this present age. There are many problems in which Commonwealth aid would be invaluable- in which it is urgently needed. Three such aspects come to mind immediately – those of education, housing and health."The Geraldton Guardian
May 23 1967
While these views were aired by the main newspaper of the town, Geraldton recorded a relatively low 'Yes' vote of 73.61%.

Since 1967, a number of groups and organisations have formed to support Aboriginal rights.
Reconciliation has been a strong focus and a Reconciliation Committee was formed in 2007.
In 2016, the City of Greater Geraldton launched its second Reconciliation Action Plan, to continue to progress towards equality.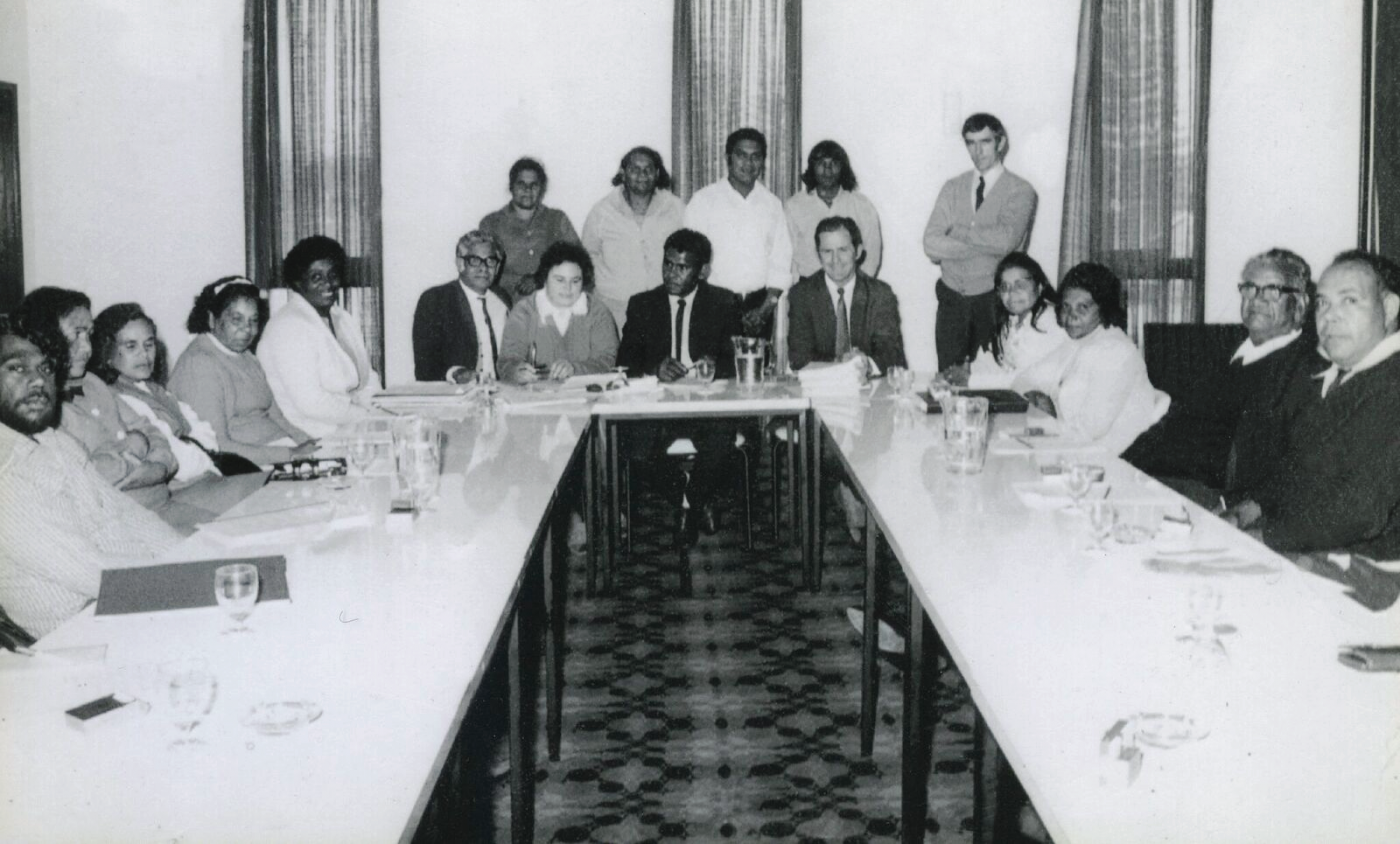 Nola Gregory is a Yamaji woman from Geraldton with ties to Kitja and Nyul-Nyul / Bardi country in the Kimberley region. Poetry is her passion and she has been writing poems for over 20 years.
Voting Results for the division of Geraldton
| | | | | | | | |
| --- | --- | --- | --- | --- | --- | --- | --- |
| Results for Kalgoorlie | Enrolled Voters | Yes' vote | No' vote | Informal votes | Total valid votes | Yes' vote | No' vote |
| Division of Kalgoorlie | | 21,719 | 8,888 | 960 | 30,607 | 70.96 | 29.04 |
| (Boulder) | 3,668 | 2,107 | 872 | 141 | 3,120 | 67.53 | 27.95 |
| (Dundas) | 3,870 | 2,239 | 814 | 85 | 3,138 | 71.35 | 25.94 |
| (Gascoyne) | 2,508 | 1,028 | 464 | 47 | 1,539 | 66.80 | 30.15 |
| (Geraldton) | 6,307 | 3,539 | 1,269 | 182 | 4,990 | 70.92 | 25.43 |
| (Greenough) | 4,000 | 2,288 | 928 | 79 | 3,295 | 69.44 | 28.16 |
| (Kalgoorlie) | 7,335 | 3,825 | 2,001 | 179 | 6,005 | 63.70 | 33.32 |
| (Kanowna) | 214 | 40 | 11 | 2 | 53 | 75.47 | 20.75 |
| (Kimberly) | 2,726 | 1,227 | 435 | 73 | 1,735 | 70.72 | 25.07 |
| (Leonora) | 531 | 157 | 74 | 6 | 237 | 66.24 | 31.22 |
| (Mt Magnet) | 786 | 326 | 198 | 28 | 552 | 59.06 | 35.87 |
| (Murchison) | 523 | 144 | 107 | 2 | 253 | 56.92 | 42.29 |
| (Pilbara) | 1,873 | 684 | 255 | 33 | 972 | 70.37 | 26.23 |
| (Yilgarn) | 1,245 | 729 | 252 | 39 | 1,020 | 71.47 | 24.71 |
| Postal votes* | | | | | 1,121 | | |
| Absentee votes* | | | | | 3,495 | | |