WAMinals
NOTE: WAMinals does not contain the WAM's animal catalogues. WAMinals a limited identification resource for environmental consultants conducting invertebrate surveys in Western Australia, and is still a work in progress. Many of the WAM's records can be accessed via our new WAMinals online collection and the Atlas of Living Australia page http://www.ala.org.au/.
The purpose of this website is to facilitate recognition of species and their geographic distributions in Western Australia, including those that are not formally described. By unifying the coding system for undescribed species (administered by the Western Australian Museum (WAM)) across the relevant environmental agencies, and providing these species codes and distributions in a readily accessible format, this will assist in consolidating species distribution data and provide a much more comprehensive and up-to-date representation of our knowledge of WA fauna.
Undescribed species are depicted with a three letter prefix for the animal group followed by a three number code (and undescribed genera with the three letter prefix followed by a three letter code) for example the 20th undescribed millipede species from the new first undescribed genus is noted as follows: `DIPAAA` `DIP020` ("DIP" for Diplopoda).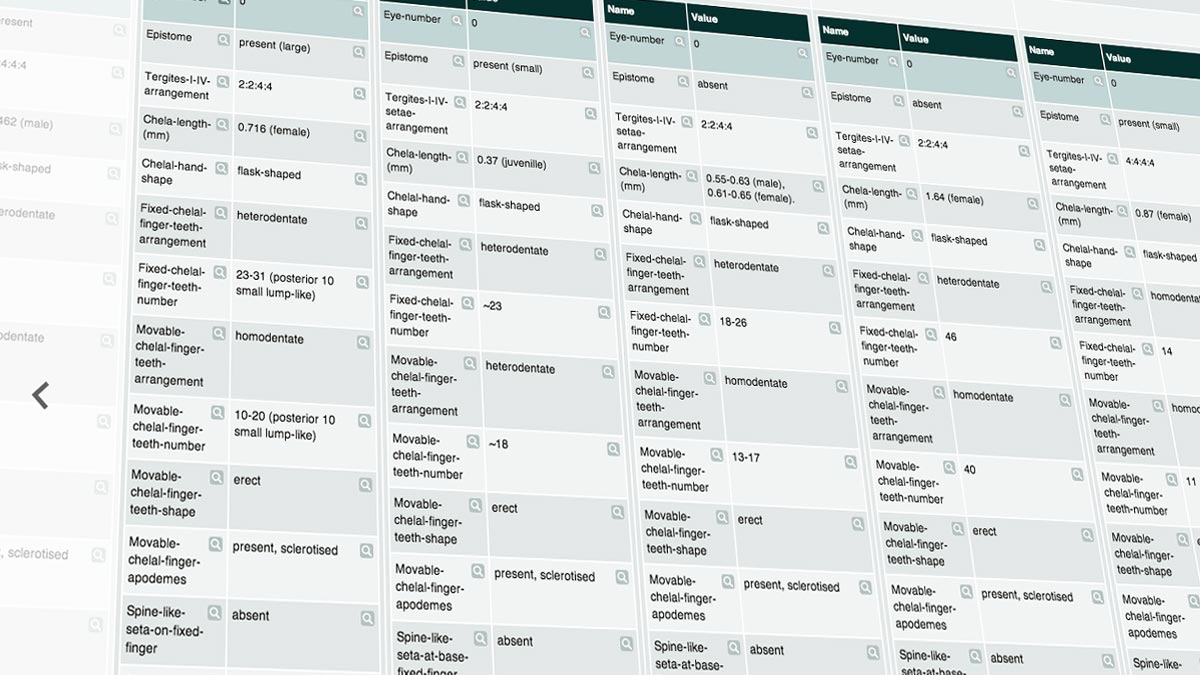 The website has several navigation and search features to compare species:
Browse using the taxon browser,
Species comparison search based on:

Distribution

Text
Interactive maps
Exportable lists of WA Museum specimen records

Habitat
Key morphological attributes

Species comparison drilldown allowing filtering down species that most closely resemble the target of comparison.
If you would like to use this service, please complete the user registration form and we will process this request. If you already have an account, please log in.
Users of this service are invited to contribute with new material. Please contact the WAMinals administrator for details on how to provide content for the relevant species groups.