Beneath the Waves Interactive Documentary
One vessel, 476,000 sq km of ocean, 2,500 islands, raging 11-metre tides, astounding unexplored reefs and a plethora of amazing flora and fauna. An entire aquatic universe is waiting to be discovered.




Study Guide
Produced by Australian Teachers of Media (ATOM), this free study guide is suitable to studies of Science (Years 4–9) and Media Arts (Years 4–10), as well as the Cross-curriculum Priority of Sustainability, and the General Capabilities of Critical and Creative Thinking, and Ethical Understanding.
Available to download from the Education Shop
Videos
The Woodside Collection Project (Kimberley) 2011-2015 is increasing our understanding of the biodiversity and biogeography of targeted marine life in Kimberley associated marine bioregions. Three expeditions have now been completed (2011, 2012 and 2013), with one more scheduled for this year (2014).
This last trip (2013) ran for 17 days, from the 23 September to 9 October, concentrating on reefs and islands at the continental shelf edge and mid-shelf regions, due west of the Kimberley coast. We completed 20 stations at Ashmore Reef and a further 4 at Hibernia Reef. The last formal WA Museum survey at Ashmore Reef was in 1986, and Hibernia, a small reef to the north of Ashmore, had never been surveyed. We also completed a further three stations at three isolated mid-shelf shoals. These shoals were visited the previous year when we completed nine stations, bringing the total to 12. The work undertaken at these sites is significant as these shoals have never been surveyed before and the biodiversity data accumulated will help refine our cross shelf analysis.
Fifteen researchers covering eight faunal taxa (fish, sponges, echinoderms, corals, soft corals, molluscs, polychaetes and crustacea) and marine plants (algae and sea grass), as well as water quality sampling, were involved this year. Point intercept data, a method for estimating the percentage cover of the biota along the transect lines, was also collected as were rugosity ratios for each station. A simple explanation of this latter measurement is that it is a way of determining how "rough" the bottom is along the transect tape. It's an important measurement as it provides an estimate of bottom complexity. Take a little time to view the video clips from this last expedition and hear the researchers recount their impressions of the region.
Latest video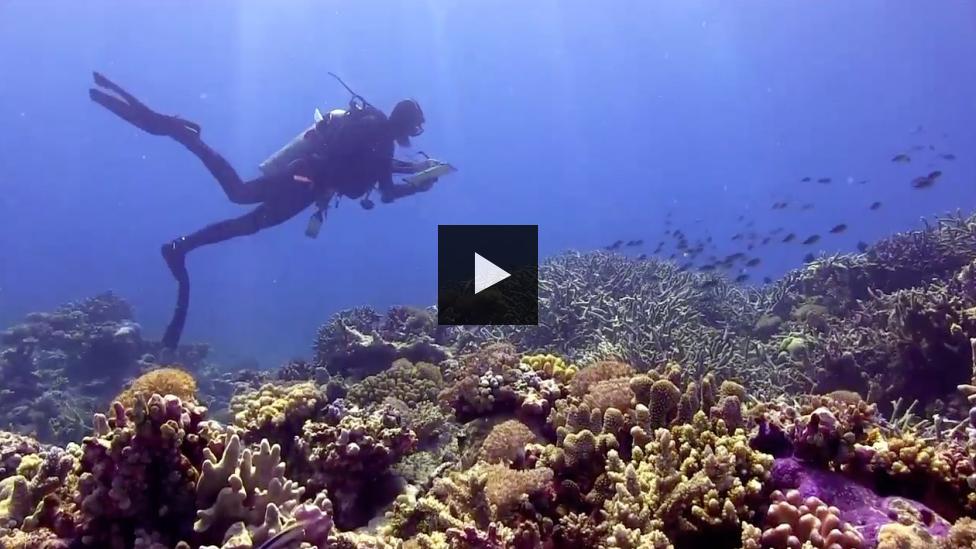 Introduction
The WA Museum and partner agencies have performed surveys in the Kimberley to examine and survey marine biodiversity and their associated habitats. This video introduces the processes and activities required to...
8 years 35 weeks ago
Videos from the 2013 Trip
Tides and Islands
Videos from the 2012 Trip
Tides and Islands
Videos from the 2011 Trip
Tides and Islands
Videos from the 2010 Trip
Marine Life of the Kimberley Region