Copper from the Hood
Artist: Michael Nicoll Yahgulanaas, Haida, 2010.
The copper coating and the rectangular shape echo traditional Coppers which were a sign of wealth among the Haida.
The Haida are among a half dozen First Nations peoples of North America that the British Museum works with which includes the Nuu-chah-nulth of the west coast of Vancouver Island and the Kwakwakw'wakw of Alert Bay.
And by being made on an actual car hood, the use of a found object placed it within the arc of contemporary art history. Copper from the Hood expresses the contemporary values and identity of the Haida. The hoods used in the Copper from the Hood series are specifically from Toyota Tercels. The reason is to play on the meaning Tercel, a word which comes from the Latin tersus which means smoothly elegant and polished - just like the surface of a work in the series which is covered in burnished copper leaf. Coppers from the Hood refers to cars as contemporary replacement of traditional coppers as symbols of wealth in Haida Gwaii.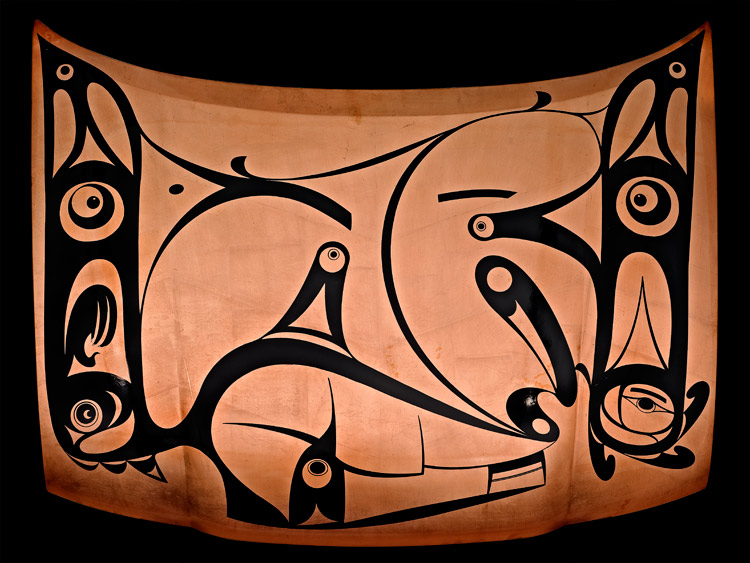 More Information: :