Immerse yourself at the Royal Show
Visitors to the IGA Perth Royal Show will be plunged into an underwater world of technology and discovery at the Western Australian Museum's Immerse: Exploring the Deep exhibition in the Resources Exhibit.
About the exhibition
People have long been pioneering ways in which to explore and ultimately utilise the resources found on and below the sea-bed.
Helmet and corselet or 'hard-hat' diving was introduced to the pearling industry in the 1860s and since then Western Australians have been at the forefront of subsea technological innovation. There are numerous uses of technology underwater, many of which relate to the oil and gas sector. The technologies and skill sets developed here can be utilised in other industries as well as for specific scientific endeavours from the searching for historically significant shipwrecks such as HMAS Sydney, investigating the flora and fauna of the world's oceans, to finding efficient ways of harvesting marine renewable energy.
This exhibition serves to showcase the clever ways in which humans work underwater and the technology they have designed which allows them to do so.
More information about the exhibition can be found on the Immerse website. Information about the Immerse at the Royal Perth Show can be viewed here: http://www.perthroyalshow.com.au/whats-on/arts-and-exhibitions.aspx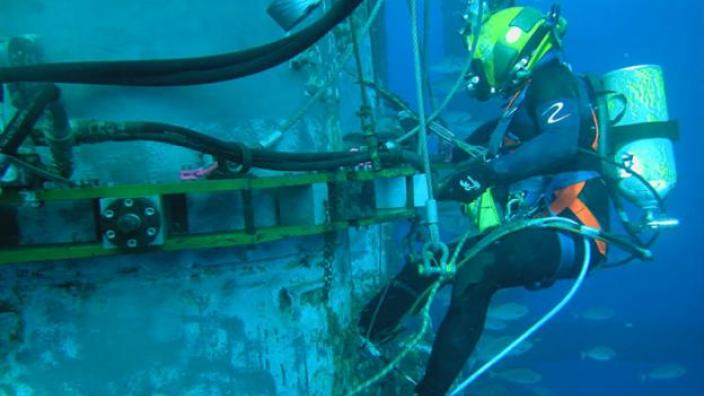 Getting to the exhibition
Directions for finding the Perth Royal Show can be found on the official website: www.perthroyalshow.com.au/your-day-at-the-show/getting-to-the-show.aspx
Admission
Standard Perth Royal Show admission fees apply to see Immerse: Exploring the Deep at the Perth Royal Show.
Proudly supported by: