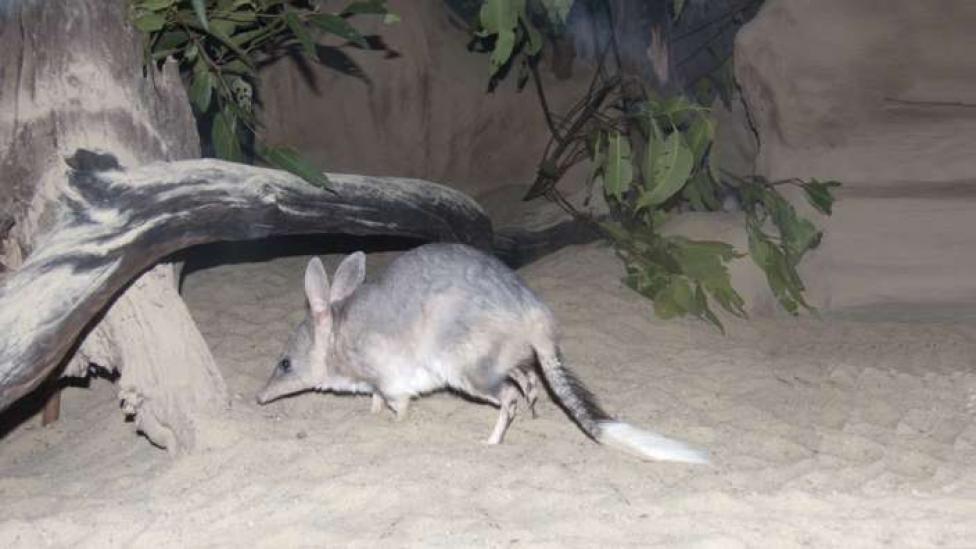 15 Apr 2017
Macrotis lagotis
This grey to cream furred marsupial has a long, pointed nose, large ears, and a half black, half white tail. A male of the species can weigh up to 2.5 kilograms.
As a nocturnal animal, the Bilby spends the night foraging for insects, seeds, bulbs, fruit, and fungi.
During the day, a bilby will retreat to a burrow that may be up to three metres long, often constructed beneath a shrub, termite mound or spinifex tussock.

Article Western Australian Museum