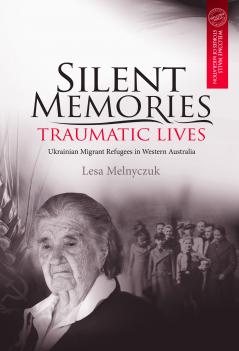 Silent Memories Traumatic Lives: Ukrainian Migrant Refugees in Western Australia
Museum Book | Updated 2 years ago
Author(s)
Lesa Melnyczuk

Year
2012

Format
Paper Back

Pages
328

ISBN
9781920843748
Millions of Soviet Ukrainians died in the Holodomor (death by starvation) of 1932–1933 at the hands of Stalin. However, the struggle for the survivors continued beyond the end of the Holodomor. The children who lived through the famine and genocide then faced the bombings and invasion by Hitler and, as teenagers, forced labour in Germany, followed by post-war Displaced Persons Camps, and eventual migration to the other side of the world.
The hunger and shock, the fears and humiliations were part of a long struggle for survival, freedom and life in a new country.
This is the first work to tell the story of the Ukrainian survivors who were accepted as migrant refugees to Western Australia after World War II. The experience of these people was one of enormous struggle, where only the strongest survived to now finally share their story. By bringing their stories together for the first time we begin to understand the refugee experience of post-war migrant Ukrainians who settled in Western Australia. These are the Ukrainians who came by sea, hoping for safety and freedom.