West Ho Twin Cylinder Inboard
Collection Highlights | Updated 4 years ago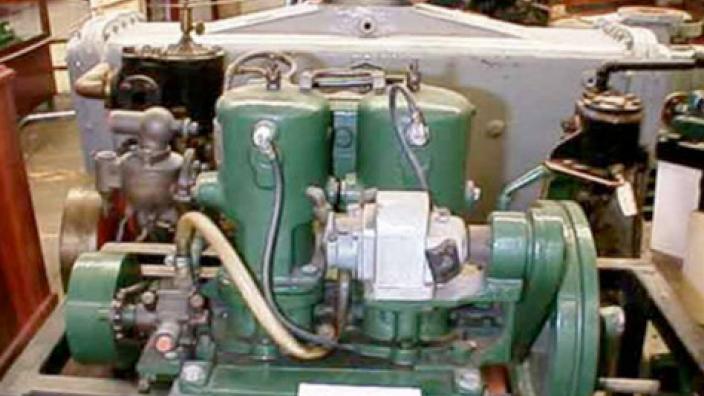 Before 1940, marine engines were fairly simple and their performance was constantly being improved. Breakages, especially cylinders, were common and generated a considerable work for local engineering firms which began designing and making their own brands.
After 1935 Western Australia had several marine engine manufacturers competing on the local market.
One of Western Australia's first pioneers was Tommy (Ingvald) Overgaard who worked from his boatshed below his home in Victoria Avenue, Claremont, making inboard marine engines sold under the brand name West Ho.
Opening his own engineering business in 1933 after being crushed by a car, his work included replacing cylinders of Evinrude Alto outboards and adapting defunct Harley Davidson motorbike engines to inboard marine engines.
He went on to manufacture single and twin cylinder West Ho inboard engines in batches of 10-15 engines. He also built engines on order for clients. Clients could assist making their own engines, thereby reducing the cost of the end product.
The West Ho was influential on other locally made marine engines, such as the Blaxland and Vinco produced by Wigmores. The Elment marine engine was a modified West Ho produced by E. & L. Metcalf. (Reference: Doug Klem, Glen Forrest, 1989).

Marine engine, science and technology collection