Orbicular granodiorite
Collection Highlights | Updated 4 years ago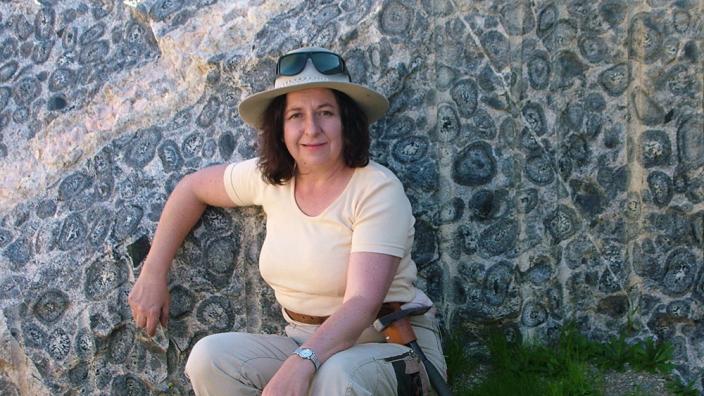 A large intrusion of orbicular granodiorite (a type of coarse-grained igneous rock) that formed some 2687 million years ago, occurs on Boogardie Station, west of Mt Magnet in Western Australia.
This attractive ornamental rock contains orbicular (rounded nodular to spherical) structures composed of shells of plagioclase, hornblende and biotite surrounding a core.
The orbicules probably had a complex, multi-stage history of development, growing during movement on convection currents along the margins of the magma chamber.
The orbicular granodiorite has found many decorative and ornamental uses, including spheres, clocks, table tops, free-form polished sculptures, and building materials, such as tiles and cladding.

Rock Collection