Irish Film Screenings
Fenians, Fremantle & Freedom Festival
Tue 9 Jan 2018
10:30am – 10:30pm
WA Maritime Museum
---
As part of the Fenians, Fremantle & Freedom Festival, come down to the WA Maritime Museum for a special Irish Film Screening.
| | | | | | |
| --- | --- | --- | --- | --- | --- |
| Screening Time | Movie | Rating | Cost | Running Time | Bookings |
| 10.30am | Song of the Sea | PG | Free* | 94 minutes | Booked Out! |
| 12.30pm | Song of the Sea | PG | Free* | 94 minutes | Booked Out! |
| 4.30pm | In the Name of Peace | MA15+ | $15** | 90 minutes | Through Eventbrite |
| 6.30pm | Sing Street | M | $15** | 106 minutes | Through Eventbrite |
| 8.30pm | Maze | MA15+ | $15** | 92 minutes | Booked Out! |
*Museum entry by donation. Charges for the Escape to Pompeii exhibition apply.
**Not including Eventbrite booking costs.
Song of the Sea
Ben, a young Irish boy, and his little sister Saoirse, a girl who can turn into a seal, go on an adventure to free the fairies and save the spirit world.
Suitable for all ages. Under 15's must be accompanied by an adult.
Nominated for a Golden Globe in 2017.
Director: Tomm Moore
Stars: David Rawle, Brendan Gleeson, Lisa Hannigan
In the Name of Peace
Australian Premier Film Screening
John Hume saw that by harnessing the political influence of the Irish-America diaspora in Washington it was possible to address the legacy of colonial division in Ireland and to achieve peace. 'In the Name of Peace: John Hume in America' is a compelling feature documentary, narrated by Liam Neeson, with dramatic footage from the conflict in Northern Ireland and stirring accounts by Presidents Bill Clinton and Jimmy Carter as well as US Congressmen and Senators.
This film shows how one man with courage and charisma, inspired by Martin Luther King, mobilized Irish Americans and America to bring an end to years of bloody violence in his homeland. With a musical score by Bill Whelan (Riverdance), this beautiful film reminds us of the redemptive powers of politics to overcome hatred and division: in the words of Hume's fellow Derryman, Seamus Heaney, when, 'once in a lifetime, the longed-for tidal wave of justice can rise up, and hope and history rhyme'.
At a time of great world instability, this is a timely film highlighting creative leadership and the need for steady international co-operation
A film by Maurice Fitzpatrick. Original music by Bill Whelan. Narrated by Liam Neeson.
Sing Street
Inspired by writer director John Carney's life and love for music, 'Sing Street' tells the story of a 14-year-old named Cosmo growing up in 80's Dublin who must break free of a home strained by his parents' relationship and money troubles, deal with his drop-out older brother's antics, and survive a new public school where the kids are rough and the brothers are tougher. Cosmo writes a song, forms a scrappy band with some school mates, writes more songs, and shoots some wicked music videos. How to shoot pop videos in a recession ridden country? Beg, borrow and steal. And steal. But when he realizes he can't save his family, he must make a family of his own.
Director: John Carney
Starring: Ferdia Walsh-Peelo, Lucy Boynton, Jack Reynor
Maze
Australian Premier Film Screening
Based on the true story of the 1983 mass break-out of 38 prisoners from the HMP Maze high security prison, Maze is a gripping prison break film that follows the relationship between two men on opposite sides of the prison bars.
Director: Stephen Burke
Starring: Tom Vaughan Lawlor, Barry Ward, Martin McCann
---
Fenians, Fremantle & Freedom Festival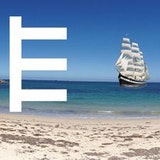 ---
Caption: Maze.
Image courtesy Maze
Getting Here
Address
Victoria Quay,
Fremantle,
Western Australia,
6160,
Australia
Phone
1300 134 081
By Car
Paid parking is available in the City of Fremantle car park just outside the WA Shipwrecks Museum. Additional paid parking is available in the Wilsons car park at the WA Maritime Museum, Victoria Quay which is a short walk from the WA Shipwrecks Museum.
By Ferry
Captain Cook Cruises offer a range of ferry services from Perth which stop nearby at B-Shed ferry terminal.
Accessibility
Comprehensive accessibility information about the WA Maritime Museum can be found on the Access WA website.